Kids
What's Happening Next
Christmas Storytime
December 20th at 3 pm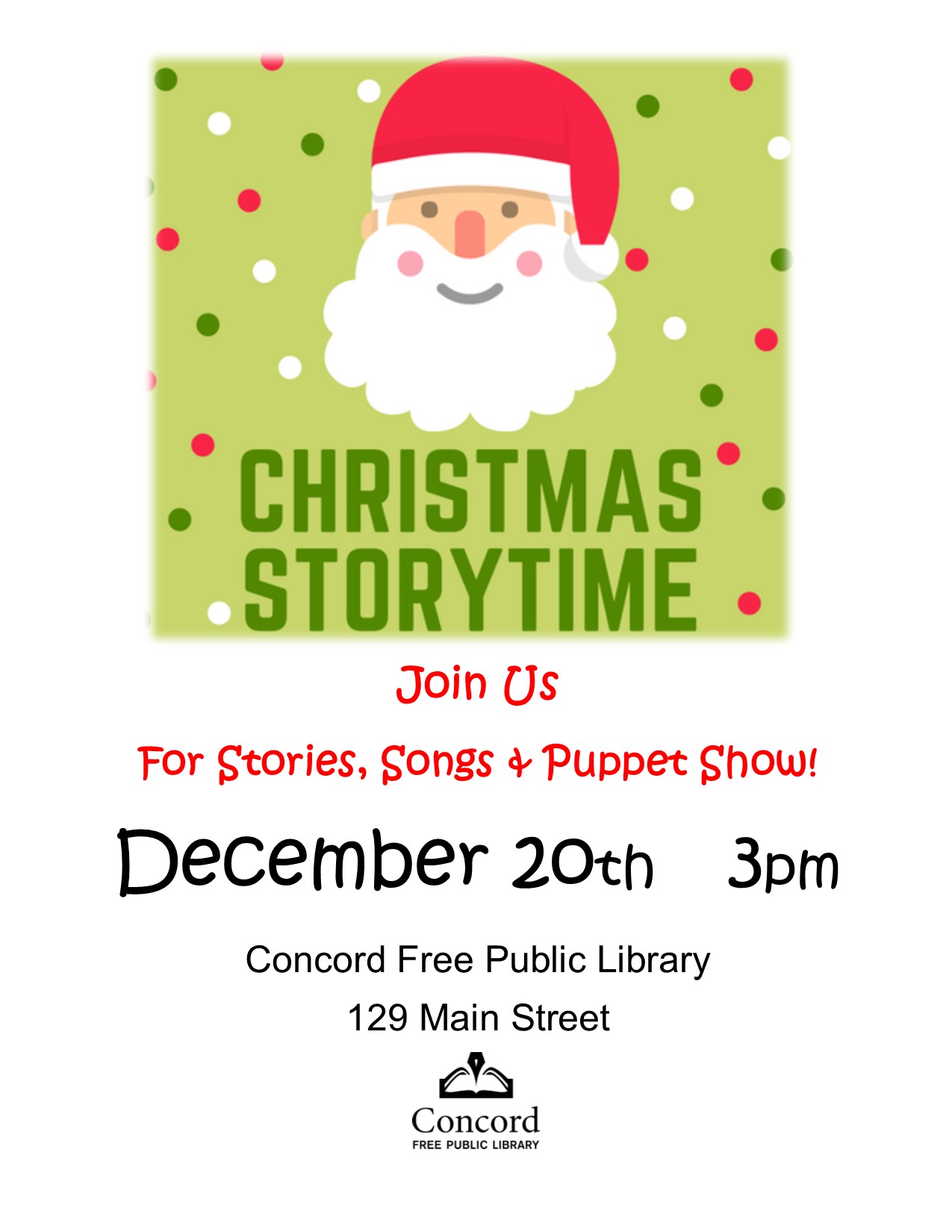 Books to check out before they are movies
The House With A Clock in Its Walls by John Bellairs
A boy goes to live with his magician uncle in a mansion that has a clock hidden in the walls which is ticking off the minutes until doomsday.
Check out the library book here. Check out the trailer below.
Quick Links for Kids
Go to the Concord Public Schools website and click on your school.
Find out more about other schools in Concord, MA.
Find the titles you like in the kids section of OverDrive.
Check out your favorite series books in order, courtesy of Mid-Continent Public Library.