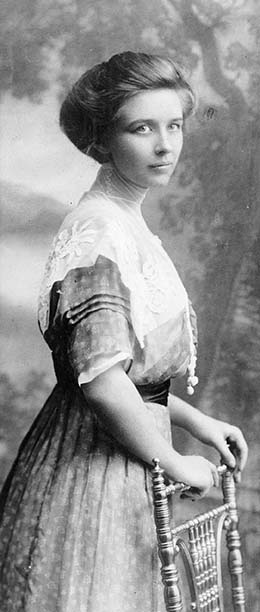 Ruth Robinson Wheeler - Concord Articles
In 2008, the Concord Free Public Library Corporation published a memoir of Ruth Robinson Wheeler (1890-1973), written by her son Joseph Coolidge Wheeler. The foreword to that biography opens:
Twentieth-century Concord historian and activist Ruth Robinson Wheeler was a remarkable and forceful woman—intelligent, well-educated, thoughtful, far-sighted, strong-minded, committed to dialogue and to democratic processes, principled, outspoken, purposeful, and energetic. Even while researching the details and highlighting the significance of Concord past, she kept her eye on the present and future, ever open to constructive potential change for the improvement of community life. She possessed the ability to see the historical or political "big picture" without losing track of the details.
Beginning in the 1930s, Mrs. Wheeler—whose book Concord: Climate for Freedom was first published in 1967—devoted her talents to writing a series of essays for the Concord Enterprise and Concord Journal on the history of the town and its historic structures. These essays contain a trove of valuable information for those interested in Concord and in New England history more generally. They are all available at the Concord Free Public Library on microfilm. Please contact Special Collections for more information about accessing them.
Click here to view Complete Index to Articles
Available Articles
10/15/1931: Daniel Chester French and His Concord Associations
5/13/1937: Old Academy: Concord's First "Progressive" School
3/15/1939: Old Manse Will Be Preserved As a Public Shrine
6/30/1949: From Out of the Past—Nashawtuc Hill 1883
1/28/1954: North Corner of Original Concord Bounds Rediscovered This Week
12/16/1954: The Mythical Twelve First Families of Concord
12/3/1959: Concord Houses: How They Grew