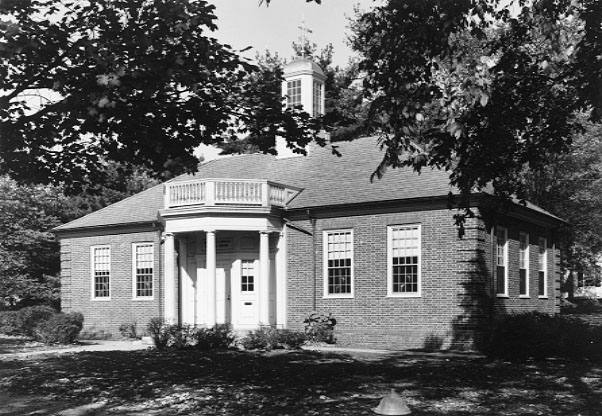 33. The Fowler Branch
In 1918, the residents of West Concord, feeling that the distance between West Concord and Concord Center hampered their access to the Concord Free Public Library collections, petitioned for a branch library. In 1919, the West Concord Branch opened in one room of the West Concord Grammar School. In 1928, through the bequest of Loring N. Fowler, the Library Corporation began the process of erecting a separate building on a lot at the corner of Main and Church Streets, purchased from the Town of Concord.
Loring Nixon Fowler (1855-1921) was the well-liked owner of a general store on Commonwealth Avenue in Concord Junction. The Loring N. Fowler Memorial Library, designed by architect and Concord resident Harry Little of Frohman, Robb & Little - a firm based in Boston and Washington - was dedicated on May 18, 1930. This Keith Martin photograph of the Fowler Branch dates from the late 1940s or 1950s.
David Holdorf designed a major 1996 renovation and expansion of the Fowler building.