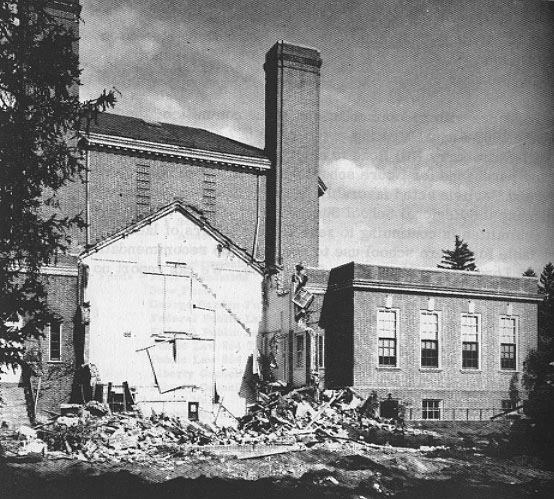 39. Demolition of the Old Stack Area, 1968
This photograph from the 1968 printed Concord town report shows the back of the Concord Free Public Library after demolition of the old stack in September, 1968, prior to building the much larger new wing. At the conclusion of construction in 1969, the library was closed for five days so that books could be moved into the addition. Otherwise, service to patrons and regular operations continued throughout the project.
The new wing was opened in December, 1969.