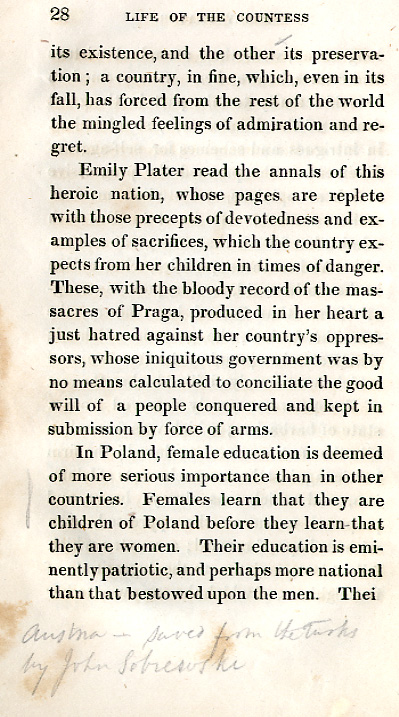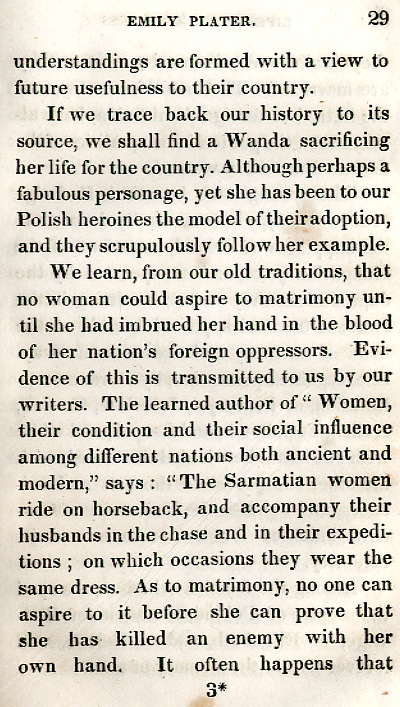 Inscribed: "Foreign Library / 13 West Street / Boston." From the Peabody Books (part of the CFPL Vault Collection). Gift of Elizabeth Peabody, 1878.

Margaret Fuller availed herself of the circulating collection at 13 West Street, and encouraged others to do the same. Even after she moved to New York in 1844 to serve as literary editor for Horace Greeley's Tribune, Fuller remembered specific items in the Foreign Library. On March 13, 1845, she wrote her friend the poet Caroline Sturgis (later the wife of William A. Tappan), "Memoir of Emily is in Miss Peabody's library. The newspaper editors, who have not read the Memoir, are more indignant at my praise of Emily than at any of my other sins. They say it is evident I would like to be a Colonel Plater!"

Previous Image
Back to Essay
Back to Table of Contents

Forward to Next Group: Collecting Transcendentalism: Sophia Thoreau: Essay -- First Image

Special Collections Home
Library Home

These images may not be reproduced in any form, including electronic, without permission from the Curator of the William Munroe Special Collections, Concord Free Public Library, Concord, Mass.