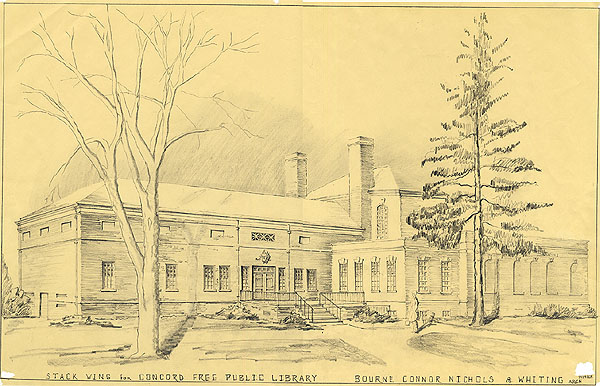 38. The 1968-1969 Renovation
In 1968, the Library Corporation undertook a renovation project to replace the existing stack area and to house a new children's room. That year, collections were relocated, some historical materials stored off site, and the old stack area demolished. The planned new wing as designed by the architectural firm of Bourne, Connor, Nichols & White is shown here in a 1968 elevation.
As a result of the 1968 to 1969 renovation, the former children's room (constructed during the renovation of the 1930s; now known as the Thoreau Room) was converted to an area for art and music books and the library's record collection.