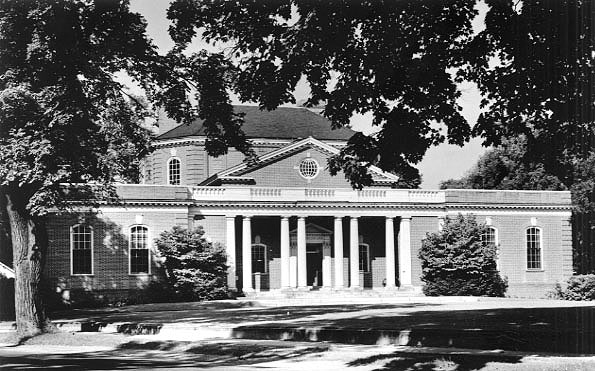 37. The Concord Free Public Library, Photographed by Keith Martin
Keith Martin operated a commercial photographic studio in Concord from 1946 until 1979. Although his work consisted primarily of portraits and wedding pictures, Martin also took photographs of town landmarks and landscapes, including this classic 1948 image of the Concord Free Public Library.
Dave Chase took over the business on Martin's retirement. The library now owns an extensive archive of photographic negatives generated by both Martin and Chase.