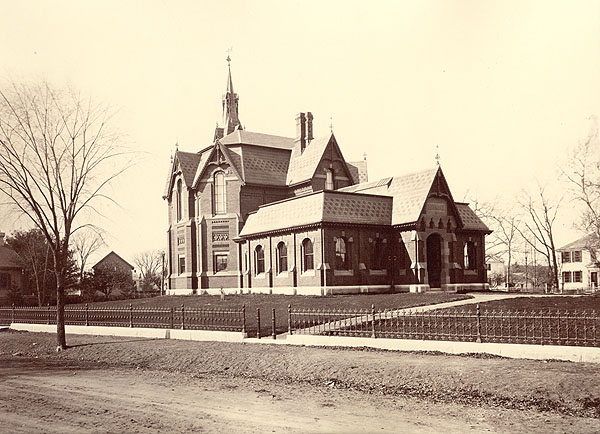 14. Folsom Image of the New Library (Front of Building)
Not long after the Concord Free Public Library opened in 1873, Roxbury photographer Augustine H. Folsom prepared a series of exterior and interior images of the new building. Folsom - whose other work included views of Boston commercial buildings and homes, of Bristol County (Massachusetts) subjects, and of the Willimantic (Connecticut) Linen Company - issued his Concord Free Public Library images as large and smaller mounted prints, in cabinet card form, and as card stereographs.
This photograph shows the front of the library.