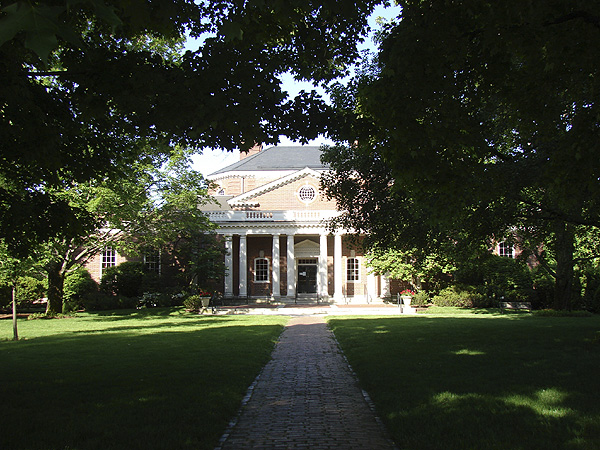 45. Still at the Center of Community Life
However much its building and operations have changed over time, the Concord Free Public Library remains cherished in the local community, and holds the respect and support of a large clientele beyond Concord, as well. The resounding success of the capital campaign for the most recent renovation is one reflection of the library's importance in many lives. The emotion with which those familiar with the institution refer to it is another measure of appreciation. Writing in support of fundraising efforts for the 2003 to 2005 building project, Concord author Alan Lightman summed up what many people feel: "The library is the soul of the artistic and cultural life of Concord. It is a place of stillness in the frantic maelstrom of our modern world, a place where I can hear myself think." William Munroe would be gratified that the library he so carefully planned and established in 1873 continues to realize his hopes.
This image--taken May 30, 2007--shows the Concord Free Public Library from the front.