Key Collecting Areas: Collecting Thoreau
45. Island Press/Shearwater Books. Henry D. Thoreau: Faith in a Seed: The First Publication of Thoreau's Last Manuscript (Washington, D.C.: Island Press/Shearwater Books, [1993?]).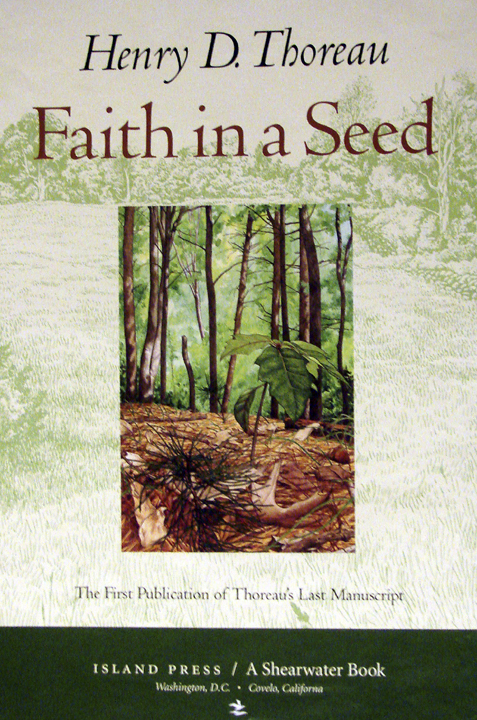 Next Image Previous Image
Back to Essay
Back to Table of Contents
Special Collections Home
Library Home
This image may not be reproduced in any form, including electronic, without permission from the copyright holder(s), and without crediting the William Munroe Special Collections, Concord Free Public Library, Concord, Mass.