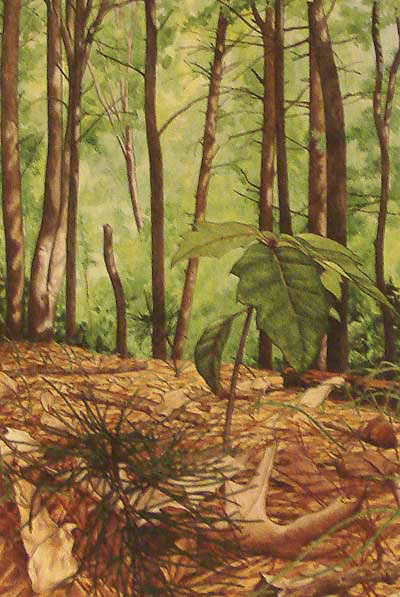 Click on image for a larger view.
Broadside announcement/advertisement for Thoreau's Faith in a Seed, edited by Bradley P. Dean; including illustration (woodland scene by Abigail Rorer). From the CFPL Broadside and Poster Collection. Source unknown.
This poster announces the publication of annotated texts of Thoreau's The Dispersion of Seeds and other late natural history writings. The original Dispersion manuscripts are held by the Henry W. and Albert A. Berg Collection of English and American Literature at the New York Public Library. The text was edited for this volume by the late Bradley P. Dean, a widely respected Thoreau scholar, and illustrated by Abigail Rorer, a much-collected, exhibited, published, and acclaimed Massachusetts artist.
Next Image Previous Image
Back to Essay
Back to Table of Contents
Special Collections Home
Library Home
This image may not be reproduced in any form, including electronic, without permission from the copyright holder(s), and without crediting the William Munroe Special Collections, Concord Free Public Library, Concord, Mass.