Teen Advisory Board
What is the TAB?
The TAB is...
a group of Middle Schoolers who get together once a month at the Fowler Branch to discuss ways to improve the Library services for teens as well as do crafts, eat snacks and discuss topics you want to talk about. All Middle Schoolers are welcome and bring a friend!
Contact a Teen Librarian at 978-318-3358 to find out more.
What we did at our last meeting...
we made a Family Tree based on the book, Ada Twist, Scientist by Andrea Beaty and had a creative, gluey blast!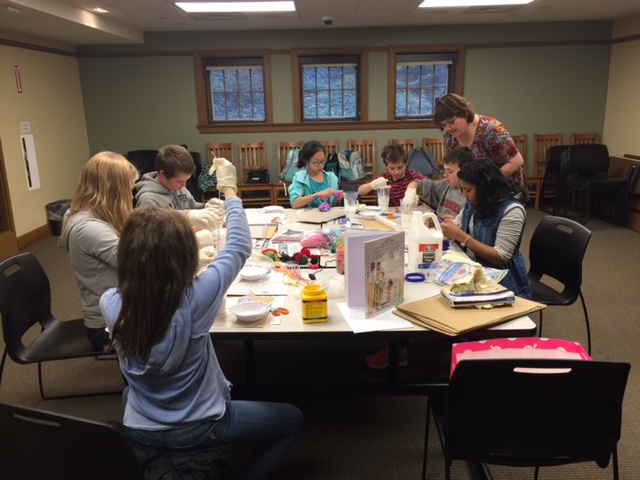 When is the next meeting?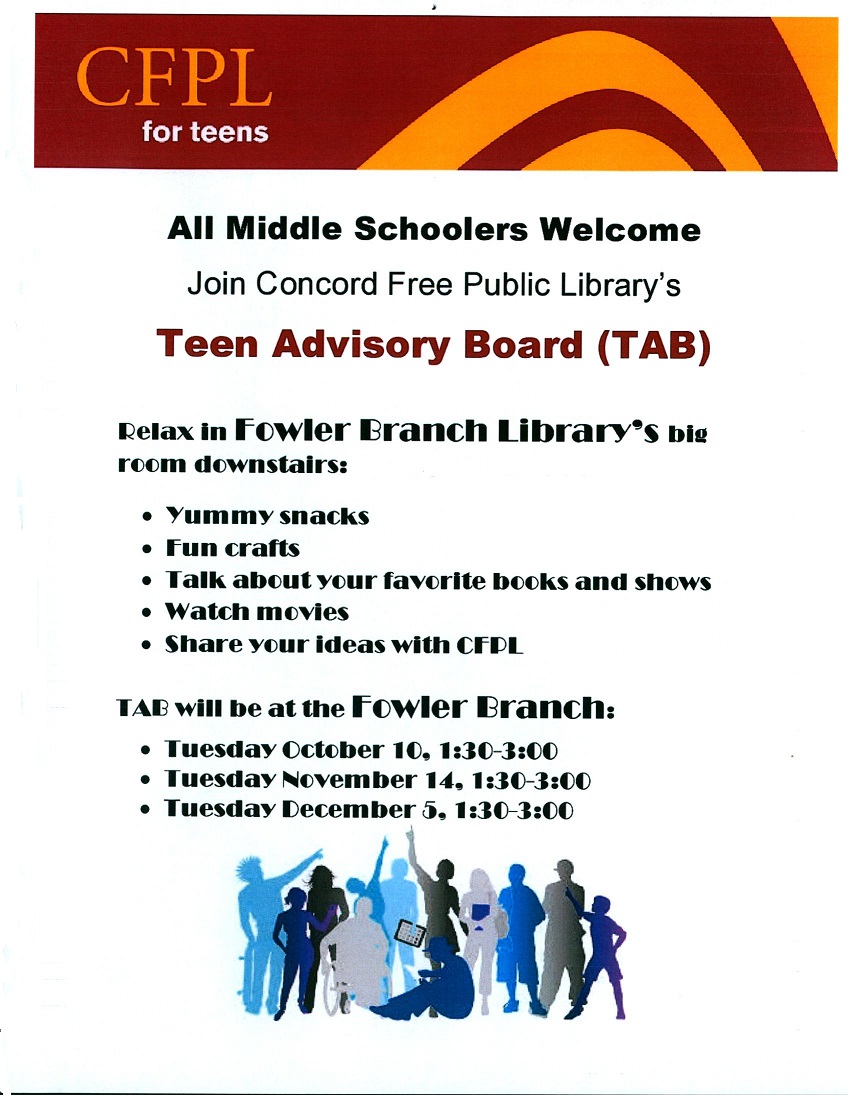 Special Days
November is...
Week-Long Observances
National Fig Week – November 1-7
National Animal Shelter Appreciation Week – First Full Week of November
National Rad Tech Week – Week of November 8
World Kindness Week – Week of November 13
International Fraud Awareness Week – Second Full Week of November
National Nurse Practioner Week– Second Full Week of November
Dear Santa Letter Week – Second Week of November
Geography Awareness Week – 2nd Full Week
National Hunger & Homeless Awareness Week – November 11 – 19, 2017
National Global Entrepreneurship Week – November 13-19, 2017
National Young Reader's Week – November 13-17, 2017
National Donor Sabbath – November 10–12, 2017
American Education Week – November 13-17, 2017
National Book Award Week – November 13-17, 2017
National Farm-City Week – November 17-23, 2017
Better Conversation Week – November 20-24, 2017
Church/State Separation Week – November 20-24, 2017
National Bible Week - Week of Thanksgiving
National Game & Puzzle Week – Thanksgiving week
National Deal Week– Starts Wednesday before Thanksgiving
Courtesy of the Spruce