Teen Advisory Board
What is the TAB?
The TAB is...
a group of dedicated Middle Schoolers who get together once a month during the school year at the Main Library who are interested in making a difference in their Library. They discuss ways to improve the services for teens as well as do crafts, eat snacks and discuss important topics. They will have a direct impact on the Teens section of the library.
All Middle Schoolers are welcome and bring a friend!
For more information please contact Olivia Durant at 978-318-3379 or odurant@minlib.net. Please see below for our meeting times and dates.
January - New Year...New Group! Registration appreciated. [Register Here]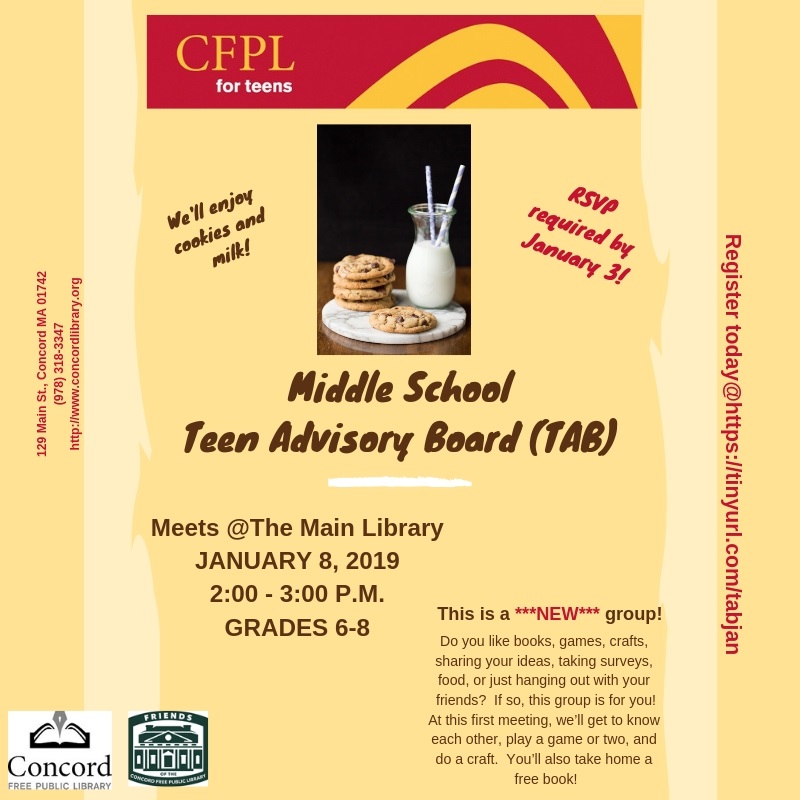 December: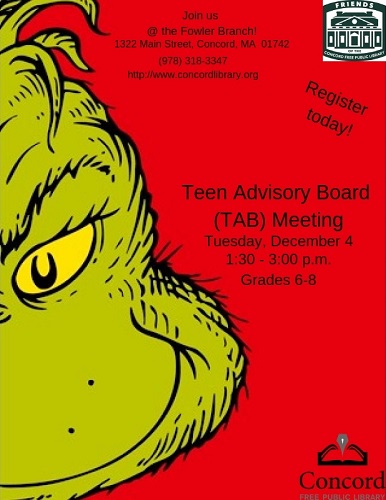 November: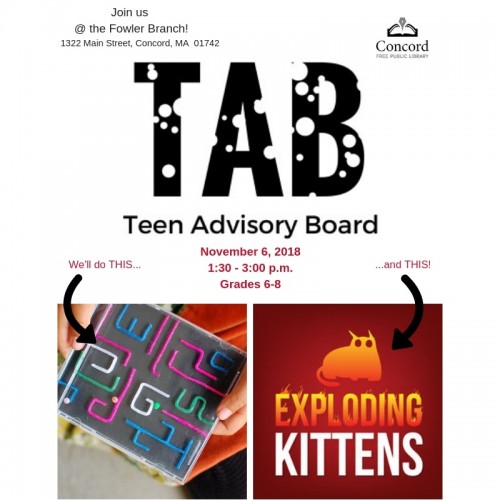 What we did at our last meeting...
we made a Family Tree based on the book, Ada Twist, Scientist by Andrea Beaty and had a creative, gluey blast!