The Concord Free Public Library launched a Girls Who Code Club for girls in grades 6 -12 beginning on January 11th until May 31st. The Club meets weekly on Wednesdays from 4:00 to 6:00 p.m. at the Main Library (129 Main Street).
Started in 2012 with the single mission to close the gender gap in technology, Girls Who Code is a national program designed to inspire, educate and prepare girls with computing and problem solving skills to pursue 21st century opportunities.
Girls with a curiosity about emerging technologies such as artificial intelligence, web site apps and game development will learn more about these interests and more in a fun and relaxed environment.
For information: girlswhocode.com; or call Kerry Cronin at 978-318-3377.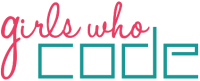 Teen Advisory Board (TAB) Concord Explorers is a group of Middle Schoolers who get together once a month to discuss ways to imrove the Library services for teens as well as to discuss items for more exploration.
All Middle Schoolers are welcome. Bring a friend!
Contact our Teen Librarians at 978-318-3358 to learn more about the TAB.