The Concord Free Public Library hosts a Girls Who Code Club for girls in grades 6 -12 during the academic year. The Club meets weekly on Wednesdays from 4:00 to 6:00 p.m. normally at the Main Library (129 Main Street) but this year the Club will meet online due to the COVID-19 safety concerns. -- (updated on 10/6/2020)
---------------------------
Over the course of the year, participants learn a range of coding skills while also working together on a group project that offers a solution to a group-identified real world need. This year, 2020-2021, that project will involve creating a website. With support from facilitators Teresa Hubscher-Younger and Sophia Hubscher, teen facilitator Hannah Tandang introduced new and returning members to html, which they then explored by creating holiday cards.
See an example from one student here: https://bit.ly/2K3fSCS! Just hit the "Run" button to see her html code transformed into an exciting holiday greeting card!
---------------------------
Started in 2012 with the single mission to close the gender gap in technology, Girls Who Code is a national program designed to inspire, educate and prepare girls with computing and problem-solving skills to pursue 21st-century opportunities.
Girls with a curiosity about emerging technologies such as artificial intelligence, website apps and game development will learn more about these interests and more in a fun and relaxed environment.
For more information see girlswhocode.com.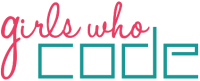 Teen Advisory Board (TAB) is a group of Middle Schoolers who get together once a month to discuss ways to improve the Library services for teens as well as to discuss items for more exploration.
All Middle Schoolers are welcome. Bring a friend, snacks are provided!
See the Event Calendar for the dates and times we're meeting.
***TAB is currently on hiatus due to current COVID-19 restrictions. Keep checking our website for the most up-to-date information about its return post-pandemic***