The Concord Free Public Library hosts a Girls Who Code Club for girls in grades 6 -12 during the academic year. The Club meets weekly on Wednesdays from 4:00 to 6:00 p.m. at the Main Library (129 Main Street) and is fully subscribed for this years' session.
Started in 2012 with the single mission to close the gender gap in technology, Girls Who Code is a national program designed to inspire, educate and prepare girls with computing and problem-solving skills to pursue 21st-century opportunities.
Girls with a curiosity about emerging technologies such as artificial intelligence, website apps and game development will learn more about these interests and more in a fun and relaxed environment.
For more information see girlswhocode.com.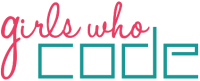 Teen Advisory Board (TAB) is a group of Middle Schoolers who get together once a month to discuss ways to improve the Library services for teens as well as to discuss items for more exploration.
All Middle Schoolers are welcome. Bring a friend, snacks are provided!
See the Event Calendar for the dates and times we're meeting.
Contact our Teen Librarians at 978-318-3358 to learn more about the TAB!