Homework Help for Teens
Please check out these resources for homework help.
After clicking on a link, you will be directed to the online databases/resources page.
Many online databases will require you to enter your Minuteman Library card number for home access. After clicking on a link, please scroll down to access database.
Biography In Context contains biographies of people from around the world, and all throughout history.

Britannica Online Public Library Edition is a resource for articles, biographies, videos, images, and Web sites.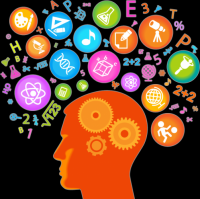 Learn everyday conversations in multiple world languages. (Home access is available to Concord residents only.) [Home Access | In-library access]

Research in Context covers these topics: Cultures, Geography, Government, Literature, People, Science, Social Issues, U.S. History, World History.

Science in Context covers these topics: Biographies, Biology, Chemistry, Earth & Environmental Science, General Science, Health and Medicine, Math, Engineering & Technology, Physics & Astronomy

Student Edition contains content from magazines, newspapers and reference books.

U.S. History in Context History is a resource for these topics: African American, American Colonies, Court Cases, Economics, Events, Government Documents, Hispanic Americans, Native Americans, Political Movements and Wars & Conflicts.

Word Reference is a free online bilingual dictionaries for English to many other languages.