Summer Reading Program for Kids 2022
This summer Read Beyond the Beaten Path! Explore new lands and creatures all over the world with books, outdoorsy programs, music, and more at the CFPL.
Why should you participate?
Get a free necklace and brag tag when you sign up, and then earn beads for the necklace by reading and completing weekly challenges!
Bingo boards that win prizes!
Rubber duckies for our littlest patrons!
Weekly scavenger hunts around Concord for Henry and Weezie, our library owl mascots!
Learn More About the 2022 Summer Reading Program!
WHO: Children of all ages can join!
WHAT: Sign up for the program at the Children's Library or Fowler Branch Library to start reading and begin collecting prizes!
WHEN: Monday, June 6 - Friday, August 12
WHERE: Most Summer Reading activities and programs will take place at the Children's Library at the Main Library Branch. Visit our event calendar or our Facebook, Twitter, or Instagram pages for more information on upcoming programs!
WHY: Spend the summer reading, learning, and growing.
A BIG thank you to the Friends of the Concord Free Public Library for their support of the Summer Reading Program! We also thank the Massachusetts Library System, the Boston Bruins, and the Massachusetts Board of Library Commissioners for their funding of the Massachusetts Statewide Summer Library Program.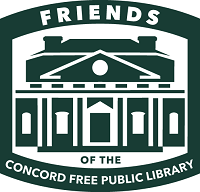 Click on your grade below to download bingo boards and begin browsing this summer's recommended reading titles! Recommended titles are linked directly to our library catalog, or you can print a brochure with the recommended titles.
Bingo Boards
Recommended Summer Reading Booklists