Ralph (Peanut) Macone
478 Lowell Road

Interviewed March 1, 1977
Age 64
Concord Oral History Program
Interviewed by Renee Garrelick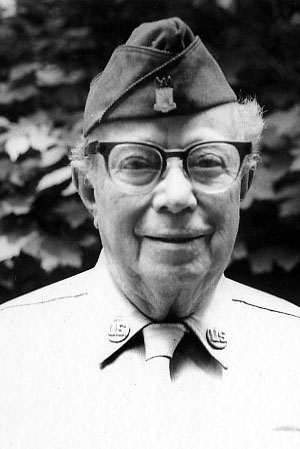 Ralph (Peanut) Macone relates when his family first came to this country.
My granddad and grandmother came from Gaeta, Italy, which is half way between Rome and Naples on the coast. My granddad came over first, he already had three or four kiddos in Italy, and he came over here to start a new life in the new world. He went to Spencer, Mass. and he had a job digging sewer lines. Many Italians got into it one way or another.
He eventually had enough money gathered together to send for his wife and his youngsters to come into this country. I recall a story of my grandmother praying to St. Anthony for words from her husband, and shortly therein she received some money and her prayers came to fruition because there was enough money for her to bring the family over to this country.
My granddad had a farm up on Strawberry Hill Road in Concord. He was a very successful farmer, and incidentally, his wife was a member of a family that he worked for in Italy as a gardener. And I think her family wasn't too happy when the gardener married their very lovely daughter. But when she arrived his family began to really grow and they finally had a total of twelve children, eight boys and four girls. On my mother's side, her family was Irish-Scotch but mostly Irish and as far I can determine they came from Ireland.
One of the best times of my childhood was when I was in Boy Scouts. When I was about 12 or so, I was tremendously interested in Boy Scouts but I found there was resistance in the Catholic church about going to the Boy Scout meetings because most of the troops in Concord met in the basements or areas in the Protestant churches. I asked my mother about it and she told me to ask the priest. At Sunday School, I asked one of the priests about joining Boy Scouts. He promptly blasted me out for even thinking about going to a Protestant church. I came home in tears, and my mother wanted to know what was going on. I explained to her and she really surprised me. She was a very pious woman, very much for the Catholic church, but she said join. Well, I joined the scouts at the Episcopal Church with many of the very close friends of mine. I enjoyed it so much and I was the only Catholic. So I guess I started a little ecumenical business of my own not knowing. My sister also was a very early member of the Girl Scouts.
Another thing in this connection was when my scoutmaster, C. Hayden Whitney, passed away. Incidentally, he was the father of General Otis Whitney, a very dear friend of mine. Mr. Whitney's funeral was at the Episcopal Church, and I wasn't supposed to go inside but I went in. I was a little bit scared but I made it. I don't think I'll go to hell.
As to the interaction between ethnic groups and the older Yankee families, I remember a story that I picked up from my family that my granddad was supposed to have had a problem getting into Concord. Some people thought the Italians weren't needed. But, I think, and I have no proof of this, there was a little problem getting mortgage money. The local priest, Judge Keyes, Sr., and Mr. Heywood went forward for my granddad and he had no problem getting mortgage money for the farm on Strawberry Hill Road.
I don't recall any problems with ethnic groups except a lot of kidding that went on that might have boiled over between the Italians and the Irish. But, they got along eventually because a lot of them married being predominantly Catholic, and in Concord now we have a lot of descendants of Irish-Italian ancestry.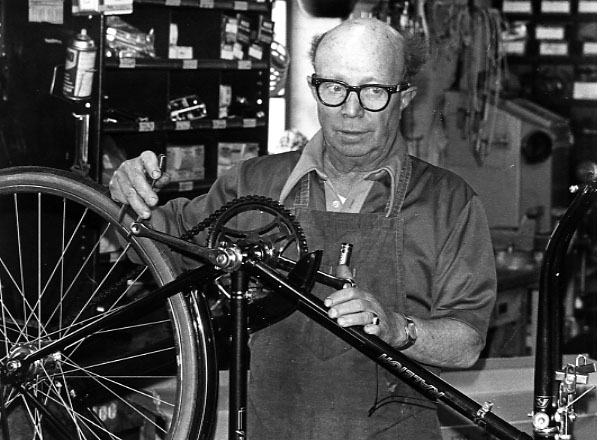 Text and images mounted 13th April, 2013. RCWH.