Robert Holcomb
Practioner and Teacher, Church of Christ Scientist
First Church of Christ Scientist, Concord
Interviewed August 29, 2001
Concord Oral History Program
Renee Garrelick, Interviewer.
Concord Faith Community.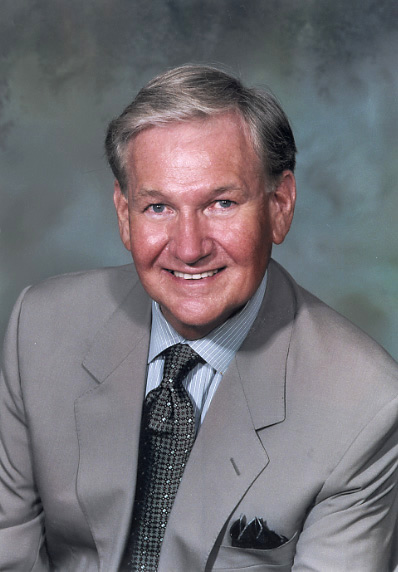 Mary Baker Eddy grew up in the Congregational faith. She suffered so much from illness and family troubles and the difficulties of a woman in the mid-19th century, that her faith in God just kept driving her to turn to the Bible to find out why she couldn't be healed the way Jesus healed. In a remarkable incident when she was coming back from a temperance meeting in Lynn, Massachusetts, she fell on the ice and had a severe spinal injury. They took her unconscious to the house where it took place, and when she came to consciousness, she asked to be taken home. She lay suffering for three days. Her doctor couldn't do anything for her. The minister stopped by on the way to church after three days thinking he wouldn't see her again. Friends gathered in the next room awaiting news of her imminent death. She asked for her Bible to be brought to her. She opened it to some healings of Jesus and she saw something she hadn't seen before. She saw that God is good and he wouldn't hurt his children for doing good. And that was a law. Her understanding of that law was such that she was instantly healed. She got up well, dressed herself, and greeted her friends in the next room. She felt impelled then to share this with others. What she had been searching for, a reinstatement of primitive Christian healing the way Jesus practiced it, the way his disciples practiced it, was possible again today.
So she began healing others in the community. People came to her and they asked her to help them understand how she did it and so she wrote a book, Science and Health with Key to the Scriptures. It was published in 1875. This is the 125th year of its publication.
Interestingly enough, there is an early Concord connection with Christian Science. Bronson Alcott got a copy of Science and Health, and he was touched by what he read there of her Christianity, her faith in mortality, and God's power for good that he became interested in the author. Then he started reading in the newspapers how she was just being persecuted by all sorts of people who didn't understand what it was she was offering. They saw the healings but it seemed it was irreverent to think that God would heal. There is a wonderful passage in her books that I love where she talks about Bronson Alcott. She speaks of the founder of the Concord School of Philosophy, the late A. Bronson Alcott. "After the publication of Science and Health with Key to the Scriptures, his athletic mind, scholarly and serene, was the first to bedue my hope with a drop of humanity. When the press and public cantonated this book, he introduced himself to this author by saying 'I have come to comfort you'. Then eloquently paraphasing it and prophesying its prosperity, his conversation with a beauty all its own reassured me."
Later he wrote to her this very brief little note. This is signed A. Bronson Alcott, Concord, Massachusetts. "The profound truths which you announce sustained by the facts of the immortal life give to your work the seal of inspiration, reaffirm in modern phrase that Christian revelations in times like these so sunk in sensationalistm. I hail with joy your voice speaking an assured word for God and immortality. My joy is heightened that these words are the woman's divinings."
So there was an early Concord connection with Christian Science. It has been an active part of the community since about 1899 when some people began meeting in the home of Mr. & Mrs. Charles E. Brown on Main Street. Just a few people met there on Sundays to read the Christian Science Bible lesson which continues to be the basis of our church services today. Their numbers grew and they became a hearty little band. Then they had to move out of the house because they didn't have enough space. They began meeting in Insurance Hall in Monument Square. Among their first members were names in the Concord community that are kind of familiar -- Brown, Chase, Cheney, Freeman, Garland, Harrington, Hosmer, Howe, Hoyle, Kerwin, Lee, Leith, Soule and Wheeler.
So they prospered and grew to the point that they saw they needed to have a church building to meet in. The courts in Concord who shared the same rooms where they were having their church services needed the space more and more. There was some property for sale in Monument Square. Ephriam Merriam had built a house on Monument Square in 1832. After he passed on, he willed it to his sister Mary Hall. She was the wife of Nehmiah Hall. So through a process of things, the church bought the property. After turning the house into a church, on May 14, 1916 it was opened with over 100 people attending. They had paid off all of the church and all of the renovations. It was debt free.
We draw people from all around. There is a Christian Science society in Acton, and there is a Church of Christ Scientist in Lexington, but we draw from Bedford, Sudbury, Bolton, Stow, all around. About half of our members are here in Concord.
Mary Baker Eddy initially had personal pastors for the church she founded. She saw she needed a church. The book itself brought healing to people, but there needed to be some organization that would keep its message before the public. She began heaving churches on a congregational basis and ministers, but she soon saw the trouble that so many of churches had was where personalities develop and views and viewpoints and opinions work their way into the services that it wasn't really presenting the truths that she felt she had distinctly stated in her book, Science and Health, and from which she drew from the Bible's teachings. So it came to her that if she had two lay people from the community read from the Bible and from her book passages on subjects that she chose would present the message faithfully to the congregation. So our church services are similar to most Christian churches in certain respects. We start with a hymn, we have a reading from the scripture, then we pray the Lord's Prayer and sing another hymn. We have some announcements and then because she loved music, we have a soloist sing a religious solo, and then our two readers read from the Bible and from Science and Health, a message about love, truth, or reality. At the conclusion of the reading which takes about a half an hour, we take a collection, then we sing another hymn and close with a reading from Science and Health and a passage from the Bible and then a benediction. It takes about an hour.
We currently hold our services at 10:15 on Sunday morning for our Sunday service, but we also have a Wednesday evening meeting which convenes at 7:30. It's a little different. The first reader alone reads passages that he has chosen from the Bible and Science and Health relating to current topics or concerns or fears or worries or world events or whatever. Again we sing hymns but then we have about a half an hour where members of the congregation tell how they've been healed through studying the Bible and Science and Health. There are stories of wonderful healings of cancers, tumors, broken bones, burns, scratches, scrapes, colds in their own words. It's very touching; kind of almost Quaker-like in that portion of the meeting where people just spontaneously get up and speak about how moved by gratitude they are.
Healing is a significant part of the faith through the laws of God being felt in our lives. We're a deeply, deeply Christian faith. We take the whole of the Bible. We use the King James Bible for our church services but we study all the translations of the Bible whether it is James Moffet, or J.B. Phillips, or the Dewey ??? Bible. We draw the understanding that God can heal from illustrations throughout the Bible. Moses healed his sister of leprosy. Both Elij and Elijah raised little boys from the dead. Jesus healed a wide range of physical maladies, restored a withered arm, healed fevers, any number of things and he taught his disciples how to do it. He gave them power to heal. I think that power is perhaps the thing that must be most puzzling to people wondering how does it happen.
We start with God is all power. And we start with the fact that God in the original Anglo-Saxon meant good. So his power is all good. The understanding of God's goodness and the accepting the truth of his goodness empowers us to act in good, loving, harmonious ways is really the power that we speak of in the power to heal. We take quite literally but also inspirationally the first chapter of the Bible where it says that in the beginning God created the heaven and earth, and that God made man in his image after his likeness and gave him dominion, and God saw everything that he had made and behold it was very good. So the goodness of God and the goodness of his creation is truth and seen and understanding and feeling that truth is the power that heals. In one way, Christian Science changes the traditional battleground. Most religions deal with good versus evil and we do too. But we also see that you can view it as truth versus error. So the sickness, the disease, the sin was not what God created in man, and our ability to know that and understand that the power to accept that as truth affects a change of consciousness, a change of thought. The truth thereby appears in our thinking and in our lives more fully so the error that God created sin or disease or death is dispersed. That comes through prayer, through yielding to the understanding that God is holy good, holy loving.
When we have someone new come to us we come together because God has brought us together. Somebody walks into my office, they need help and they know they need help. They're disconsolate, they're discouraged, they're fearful, maybe angry, any number of things, so it's natural for me to see them just as God's child because I've learned that's the truth about them. I can tell you an instance that may illustrate that. Several years ago I received a call one night from a young fellow in a nearby town. He asked if he could come see me. I said sure, do you want to set up an appointment? He said no, I mean now. And I said of course. So when he came I saw this young man bent over, pale, feeling the weight of the world, you could see it in his face. What came to me was that's unfair. Here is this wonderful young man that something is bearing down on him and that just isn't right. So I asked him to sit down and I asked him what was the trouble. He said he just had a diagnosis from two different sets of doctors and he had lung cancer and was going to live but another couple of months. But one of his roommates said that Christian Science could help him and that's why he was here. I told him you know God loves you. He said, don't use that word God. It just makes me angry to hear God. Parenthetically, you know the way a lot of people view God as a vindictive God or a hateful Gov, I don't know that I would love that God very much either, and it's kind of customary here in New England that there is a turnoff about God in some ways.
So I baked off and I said well, I guess if you think about this solar system and the way the planets circle around the sun and they don't bump into each other, you could say that there is a law that operates that makes things work together. He agreed. So I think that's what I would say God does. God is a loving God who makes things work together in a good way. God loves you very much. At that he sat bolt upright and his eyes opened wide and he said, is that true, does God love me very much? I said yes, God loves you very much. I just felt impelled to sit quietly and he sat quietly, and just what I was knowing was true about this young man. In a little while he said you know I can feel all sorts of hate and anger just flowing out of me. A kid I hated in third grade, I don't feel that way about him now. I went on to say you know the very substance you're made of is love because God is love and you're made in the image and likeness of God so everything about you is love. He said well, I think I'm ready to go now. I said, you just keep thinking about the fact that God loves you very much, and that the substance you're made of is love. That young man got up upright, pink-cheeked, vigorous, and walked out of my office with just the greatest sense of joy and freedom. Two days later he went for a biopsy and there was no trace of that cancer. He was perfectly well. He got his life in order. He married a young woman that he had been living with illicitly. They found a job in an area that didn't seem like it was possible either from the profession or the location. Everything about his life got back in order. He saw how God makes things work together in an orderly way.
It is deeply rewarding to see something like that. My whole life is committed to helping people. I think I would state the first commandment that Jesus talks about loving God with all your heart and strength and mind and soul, and the second commandment, be like unto you love your neighbors as yourself. I think I'd say my motivation in life is to serve God and help my fellow man.
Being a part of the church is also living your life a certain way. All of us are deep students of the Bible. We read and study the Bible with a Bible lesson every day. The demand to be Christians and kind and forgiving is what underlies the ability to heal so our child comes down with a cold, we don't have to try to get our thoughts about ourselves right, we don't have to go through a process of becoming a good individual, we know that we have been living according to God's law and that we can depend upon that law to care for us and to heal us. It's a life that does not involve drinking or smoking because we think those are things that would say you had some other God to give you pleasure than God. So it's easy to let go of something like that. Then you're more prepared if something might be a little tougher to let go of.
I had a Sunday school teacher in high school who was a Christian Science practioner and I saw the joy and the love that she had in what she did, and I thought that has to be the greatest thing anybody could ever do to follow in the steps of Jesus and to heal the way he healed. I just felt I'm going to do whatever I can to prepare myself to do that. So I made a lot of choices when a lot of other people might have gone out skiing and things like that. I took the time to study the Bible and to pray and to think. I went through an ordinary business career but the point came when I had been asked by a number of people to help them. That became my profession 32 years ago.
We've been in Concord for about 29 years now. We've lived in this house on Cambridge Turnpike and subsequently extended adjacent to it to make some office space for myself. I had been in California where I had had a career in advertising and marketing and worked for some major firms, but when this fulfillment of my dreams came that I felt I had grown to the point I went into practice of Christian Science there. Then the mother church, The First Church of Christ, Scientist in Boston asked me to come back and take on a job related to advertising this book, Science and Health with Keys to the Scriptures. I could see that was a very special opportunity to extend my practice but at the same time bring some professional skills to the book I dearly love, and we all do, and that changed my life. So we came out here and looked at houses in other communities but didn't find any comfort level in any of them. So I took the train out to Concord and because there was train service in Concord, that was appealing to me. I walked into town and we had a reading room on Main Street at that time where the bridal shop is now. I looked in the window and then I walked down on Monument Square and looked in the windows of our church, and it said home. It just felt home. When we came back, we stayed at the Colonial Inn. They used to have some apartments for long-term stays where the North Bridge Inn is now. We ended up renting a house in Acton for a year, but then this house came on the market and we bought it. It was a brand new house.
Ralph Lessinger was in the police department and he bought a series of homes. It was a time of economic pinch and so it hadn't sold for a long time. We were just delighted and we had done a lot of praying because this felt like home, but nothing was on the market. This might be an illustration of how Christian Science would approach something. We had looked at homes in other cities and they were all right but it didn't feel like home. I remember literally as well as figuratively going down on my knees on a Friday evening and I said, "God, I will live wherever you want me to live and I'll be happy." The next morning I saw an ad in the Christian Science Monitor for a house here in Concord. I called up right away to the real estate broker and said I was very interested in the house that you're talking about. She told me more about it and named me a hefty price, and I said thank you very much. So she asked me what I was looking for. I said, well a house like you described at about 1/3 the price. So she said have you looked at the one across the street from me? So we went over on Sunday after church. It was Labor Day weekend and we walked in. It was a brand new house and our children were delighted. We made an offer to the bank and it came through and we were in Concord. We felt that's the way God had taken care of us. But I was willing to do whatever God wanted to do, and I'm grateful that this is what worked out for us. This community does have a wonderful sense of home.
Our church is actually governed by a church manual. All the branch Church of Christian Scientists around the world are governed by that manual which makes us a little different as a church because we are governed by bylaws rather than an hierarchy. We have people who are a self-perpetuating board to conduct the business but they have to conduct the business under the bylaws. Anybody can go into our reading room and read those bylaws. There is nothing secret in our church. Nothing goes on that people don't fully know about. One of the mandates is that a branch church will maintain a reading room because we are mandated to make the teachings available to the public. We have a church to make it possible for anybody to experience this wonderful, free, joyous life of healing where God becomes a deeper power in your life. For years and years and years we had the reading room there on Main Street. Back when proposition 2 1/2 was passed in the late '70s and property values were skyrocketing in certain ways, people that owned the properties in the center of town raised the rents. Our rent went up fourfold in one month so we had to find a different location. And we were very grateful to find a place down on Sudbury Road in the Campbell Building down by what was the Stop & Shop market at that time. And, we've been there ever since. It's just a quiet place for anybody in the community to go in if they just want to have a little time to pray or read the Bible or talk to the librarian who is there. We have Bible reference books there. It is just a very quiet haven for people to feel there is someplace in this hectic world I can go in the midst of the day and feel the presence of God.
When we first started talking, I mentioned Bronson Alcott and how he talked about her book and Mary Baker Eddy being canonated by the press. She was the victim of any number of vicious attacks in the press. Yellow journalism was at its height. She was subjected to a painful, painful law suit where the press got some of her ex-friends, an adopted son, and some relatives to sue the court to take her property away from her because they didn't think she was competent. Well, she had an interview with the judge and magistrate, and they saw how competent she was and her fiscal responsibility was clear with keen acuity, and the suit was dropped. She saw how other people were suffering from the press, and so she felt impelled to establish a newspaper that would fairly report what was going on, but with a little different mission than another newspaper might have to give a sense that things were amenable to healing. So the Christian Science Monitor was established in 1908. The banner on the Monitor says, to injure no man but to bless all mankind. So the paper has had Pulitzer prizes, recognition because of the objectivity and fairness and decency. It reports fully about what's going on in the world. It probably takes you on a tour of the world and its situation over a month is better than any newspaper I can think of in the amount of space that it covers because it's only about 24 pages long and you can get through it each day and read everything. It's continued to be published without interruption since 1908. I think it tends to be highly regarded by government officials and educators because it doesn't have an axe to grind. It just wants to make sure that people have the ability to exercise free moral choice and that they're informed as they pray about the world.
We all love it and it's wonderful to see how it has expanded onto the web and the access it's having internationally. The number of hits that are registered on thechristiansciencemonitor.com every day is wonderful. When you go onto it, you can see a kind of brief resume of the story, then you can go deeper and get the full story. Thousands each day are going deeper into stories because they're surfing the web and it's easy to get the website up.
Ordinarily our attendance on Sundays including church and Sunday school are about 150. Our church members teach in the Sunday school. That's why I accumulate them together. We have them at the same time. It's not like some churches where you have adults in the Sunday school. Our Sunday school is just for children and teenagers.
Our church has been among the many churches in town who deeply care about the welfare of the prisoners at the prison. Some of the early interest of Christian Science came from some healings that prisoners experienced when the Christian Scientists went out to the prison. Through the years, we have been very interested in helping the prisoners. We provided chaplains to go out to talk with them about their marital, financial, and soul issues and how to deal with them. We have an institutional committee that meets regularly to provide that. We work closely with the warden and the prison officials out there. Just as every church experiences, sometimes the prisoners are more welcoming of the churches and other times they are a little less welcoming. It has been a deep, deep concern and love of our members to help the prisoners. We've helped at the prison since the early 1900s.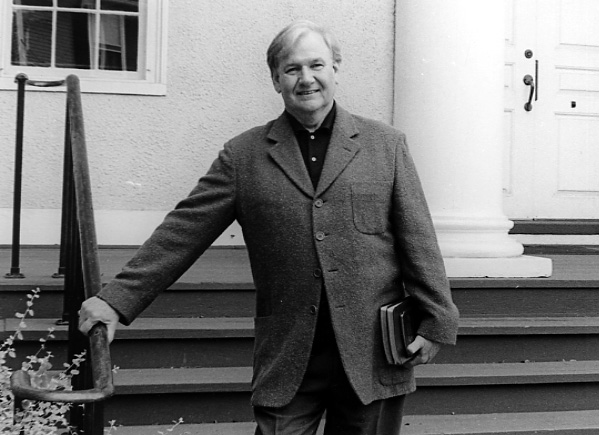 Text mounted 16th Feb. 2008; Images mounted 11th October 2012. RCWH.