Ellen Middleton Munroe Diaries, 1884, 1885, and 1889
Vault A45, Munroe, Unit 7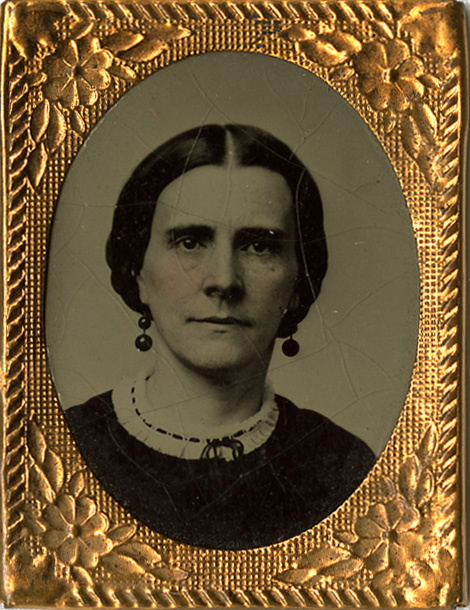 Extent: Three bound volumes in one container.
Organization and arrangement: The three volumes are organized within the collection by year; entries in each volume are—by the nature of the medium—arranged chronologically by date within the year.
Biography: Born in England in 1821, Ellen Middleton married American dry goods merchant Thomas Munroe (1812-1884) in London on July 4, 1839. Thomas Munroe was one of the children of cabinet maker and pencil maker William Munroe (1778-1861) of Concord, Massachusetts, and his wife Martha ("Patty") Stone Munroe (1782-1866). Thomas worked in partnership with his brother William (1806-1877) in London in 1839. In 1841, Thomas and Ellen sailed to New York, where they settled and had three children, Ralph Middleton (born in 1851), Mary Middleton (died young), and Ellen Middleton (born 1855). Their son Ralph became a yacht and sailboat builder, an early settler of Coconut Grove (now a neighborhood of Miami), Florida, and the founder of the Biscayne Bay Yacht Club. Their daughter Ellen married chemist, professor, and inventor Peter Townsend Austen. Widowed in 1884, Ellen Middleton Munroe died late in 1890 while staying with her son Ralph in Florida. Thomas and Ellen Middleton Munroe are both buried in Sleepy Hollow Cemetery in Concord.
Scope and content: Three leather-bound yearly pocket diary volumes containing manuscript entries made in pencil by Ellen Middleton Munroe in 1884, 1885, and 1889. The entries within each volume center largely on family. Two of the volumes are stamped "Excelsior Diary" on the front. All are printed with date headers on each page, and the pages are printed with lines to aid in keeping the entries orderly and legible. Each volume includes pages at the end set aside for cash accounts, which Ellen Middleton Munroe also filled out in pencil, and a small amount of other information.
Related collections: Other Concord Free Public Library holdings that were once part of the same family collection from which these diaries came include the Munroe and Related Families Collection (Vault A45, Munroe, Unit 6) and an as-yet unprocessed collection largely of Austen family papers (donated in 2018).
Source of acquisition: Gift of Martha E. Cole, October 14, 2016.
Notes/comments: Accessioned February 17, 2018 (accession number 268).
Processed by: LPW; finding aid completed October 22, 2018.
ITEM LIST
Diary volume for 1884:
Manuscript diary entries and cash accounts for 1884. This volume includes entries relating to the illness and death of Thomas Munroe (Ellen's husband) in August 1884. A few miscellaneous notes—list of number of chickens killed, some names and addresses—are found on the final pages. Binding stamped "Excelsior Diary."
Diary volume for 1885:
Manuscript diary entries and cash accounts for 1885, plus a few miscellaneous notes on the pages at the end of the volume. Binding stamped "Excelsior Diary."
Diary volume for 1889:
Manuscript diary entries and cash accounts for 1889. Ellen's diary entries late in the year describe a trip to Florida to visit her son Ralph. Binding not stamped.