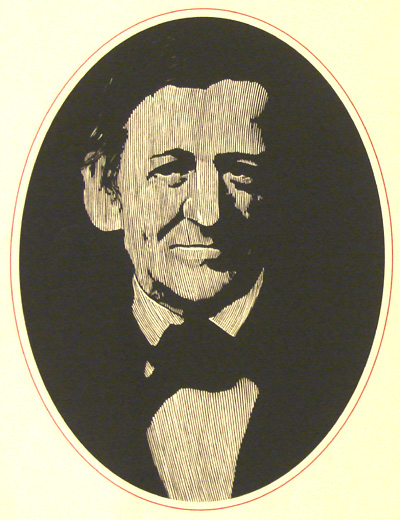 Click on the image for a larger view.
Broadside announcement/advertisement for Emerson: The Mind on Fire, by Robert D. Richardson, Jr.; including illustration (portrait of Emerson from woodcut by Barry Moser). From the CFPL Broadside and Poster Collection. Source undetermined.
Next Image
Back to Essay
Back to Table of Contents
Back to Previous Group: Key Collecting Areas: Influences: Essay -- Last Image
Special Collections Home
Library Home
This image may not be reproduced in any form, including electronic, without permission from the copyright holder(s), and without crediting the William Munroe Special Collections, Concord Free Public Library, Concord, Mass.