Thermal Leak Detector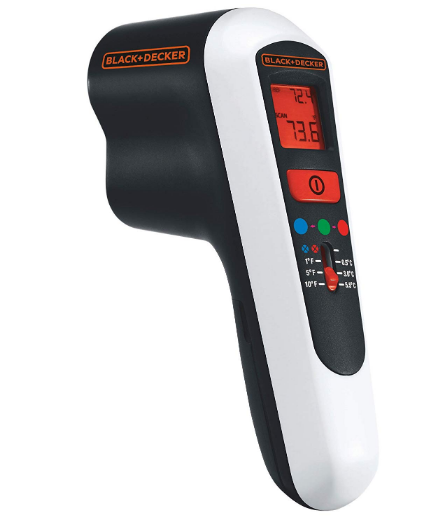 The Black & Decker Thermal Leak Detector allows a user to save energy by utilizing an infrared sensor to detect energy leaks along walls, molding, ductwork, and more. If a user finds leaks it is recommended they look into air sealing the leak with insulation or caulk.
NOTE: Patron must be 18 or older and must sign the Lending Agreement to check out this item.
[Request this Thing] [User Manual] [Instructional Video] [Package Contents] [Back to Main Page]