Film to Digital JPEG Converter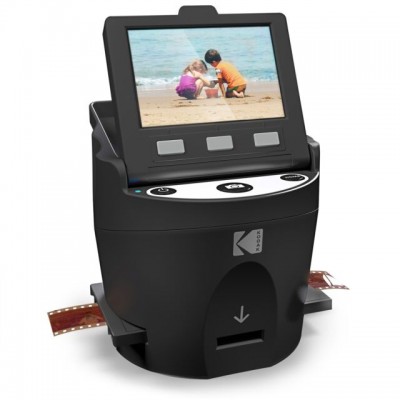 The Kodak Scanza is a digital film and slide scanner that easily converts 35mm, 126, 110, Super 8 and 8mm film negatives to digital images in JPEG format that you can store and preserve. Save your treasured memories on an SD™ card, or to your computer. You can also directly connect to a TV or HDTV to view images. Note this does not convert moving image film, only still images to JPEG.
NOTE: Patron must be 18 or older and must sign the Lending Agreement to check out this item.
[Request this Thing] [User Manual] [Instructional Video] [Package Contents] [Back to Main Page]