Digital Voice Recorder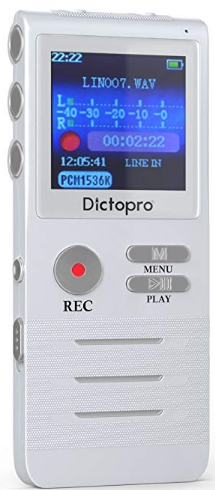 The Dictopro Voice Recorder is a device that allows you to make voice recordings directly or via a telephone call for a wide variety of projects.
It will save your recordings as WAVs or MP3s which you then transfer your file to your PC via a USB cable.
NOTE: Patron must be 18 or older and must sign the lending agreement to check out this item.
[Request this Thing] [User Manual] [Instructional Video] [Package Contents] [Back to Main Page]