History
The Concord Seed Lending Library opened on Earth Day on April 22, 2013. The idea for the Seed Lending Library was planted in the minds of co-founders Enid Hart Boasberg (pictured first below) and Kitty Smith (pictured second below) by farmer, gardener, and landscape architect Hasso Ewing. The Seed Lending Library was launched with the mission to collect and share bio-diverse, locally-adapted plant seeds cultivated by and for area residents.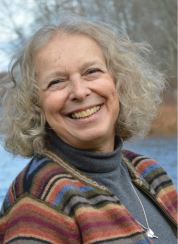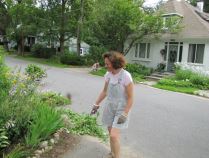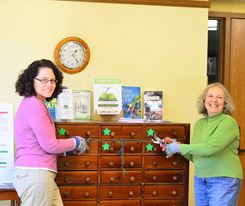 The object of the Seed Lending Library is for patrons to borrow a few seeds, plant them, raise the plants, harvest the vegetables, herbs, or flowers, and let the best plants go to seed. Ideally, the seed is then collected and returned to the Seed Lending Library for others to use. Enid and Kitty founded the Seed Lending Library as a service of the Concord Free Public Library for the following reasons:
It is important for the sustainability of agriculture that gardeners use open pollinated heirloom seeds and save those seeds to ensure biodiversity; too many plant varieties have been lost and are no longer available in seed catalogs.
Public libraries are a logical place to house seed collections.
The Concord Free Public Library has resources (books, periodicals, eBooks, video, etc.) so that gardeners can learn how to plant, grow, and harvest seeds.
Librarians are highly skilled in categorizing and cataloging and can do so with the Seed Library collection to maintain it.
In the News
The National Society of the Daughters of the American Revolution Conservation Committee, Old Concord Chapter, awarded Enid Boasberg and Kitty Smith a certificate and medal in Recognition of Outstanding Achievement for Environmental Awareness in March 2016.
A WBUR report featuring the Concord Seed Lending Library in this article/audio recording: "You Lend What? Seed Lending Libraries Crop Up Around Massachusetts."
WCVB's Chronicle reported on the Concord Seed Lending Library in this video: "Seed Loans & Shopping for the Unusual."