Cassette to MP3 Converter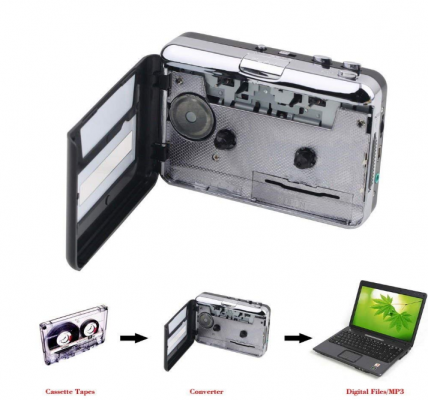 This device allows users to convert cassettes to MP3 digital music files for playback on a cell phone MP3 player, iPod, CD, or similar digital music device. The audio output also allows users to listen to their cassettes with stereo, headphones, or other speaker systems.
NOTE: Patron must be 18 or older and must sign the lending agreement to check out this item.
[Request this Thing] [User Manual] [Instructional Video] [Package Contents] [Back to Main Page]