Amazon Fire TV Stick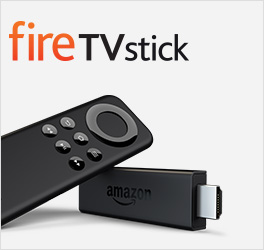 The Amazon Fire TV Stick is a device that allows you to stream HD video and more from Netflix, Hulu, and thousands of other apps on your TV. This device comes with the Alexa Voice Remote so you can command the Fire Stick to play video, access apps, browse the internet and more!
NOTE: Patron must be 18 or older and must sign the lending agreement to check out this item.
[Request this Thing] [User Manual] [Instructional Video] [Package Contents] [Back to Main Page]