Telescope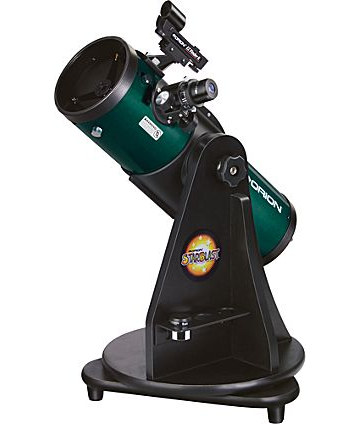 The Orion StarBlast Astro Reflector Telescope allows you to see the stars in the night sky with an easy to use, compact, and portable design. It is ideal for entry-level and intermediate astronomy enthusiasts. The 4.5" aperture provides bright, detailed views of the moon, planets, and celestial objects like nebulas and star clusters.
NOTE: Patron must be 18 or older and must sign the Lending Agreement to check out this item. Children under age 18 must be supervised by an adult while using the telescope.
CAUTION: Do not look at the sun while using the telescope; doing this can blind the user. The Library is not responsible for any damages related to the use of the telescope.
[Request this Thing] [User Manual] [Instructional Video] [Tub Contents] [Back to Main Page]