RBdigital Magazines
The Concord Free Public Library is pleased to offer its residents RBdigital (formerly Zinio) Magazines, an online magazine service. It allows users to check out, stream and/or download magaz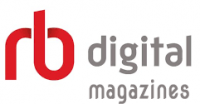 ines to a home computer or mobile device. Enjoy unlimited checkouts with no waitlist or overdue fines!
First time (Concord) users MUST click here and enter your library card # to be authenticated by the system first. And then click Create New Account (upper right hand corner) on this page. Or read Getting Started below.
If you are a returning user, click here to browse and check out magazines.
Getting Started With RBdigital (formerly Zinio) Magazines
Requirements:
Your library card
A supported web browser such as Microsoft Edge (formerly Internet Explorer) 9 or higher, Firefox, Chrome or Safari
An account at Recorded Books Digital to browse and check out magazines
An account at Zinio.com to download magazines
RBdigital Reader from the Apple Store or the Google Play Store read magazines
You can register for the necessary accounts as you find and check out your first issue. It is highly recommended that you use the same password for all accounts.