Kanopy is here! Kanopy is another streaming video service made available to Concord patrons by the Concord Free Public Library. It provides free access to a large collection of films includi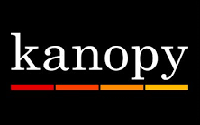 ng award-winning documentaries and international films, children's movies and videos from The Teaching Company. Major subjects covered are the arts, business and training, health sciences, media and communication, natural sciences, social sciences, and teacher education. It can be streamed on your computer, tablet or smart phone. All titles are 24/7 available. Kanopy App can be found on the App Store, Play Store, Channel Store for Roku, Amazon App Store and Chromecast. Kanopy is also available on Amazon FireTV stick.
Getting Started:
Sign up at http://concordlibrary.kanopy.com with your Minuteman or Concord Library Card (Concord, MA residents only)
If you are using a mobile device (phone, tablet, etc.) download the app at the bottom of the Kanopy page or from the Apple App Store or Google play Store. No App is required for computer users.
Log in to Kanopy on your mobile device or computer.
Browse and play! Enjoy up to 10 titles per library card per month.
Lending Periods:
72 hours (3 days) of unlimited viewing.
For more information or assistance, email digitalmedia@concordlibrary.org