Library Green Team Launches Climate Corner Newsletter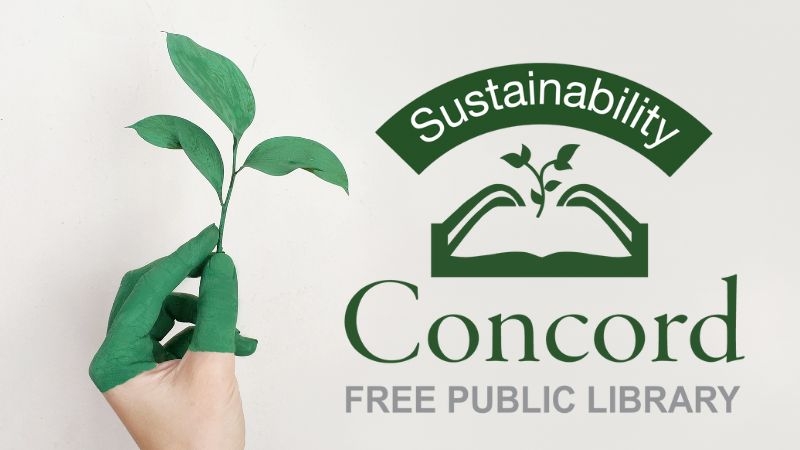 The Library Green Team, formed in January 2023, welcomes the launch of the CFPL "Climate Corner" Sustainability Newsletter! In June 2021, the CFPL Corporation published the CFPL Sustainability Plan, backed by broad community support. The Plan was among the first formed for a public library, identifying Concord and the CFPL as leaders. Recent highlights of the Green Team's efforts include the CFPL Corporation contracting with GreenerU to identify options for decarbonization; the Library Green Team being well on path to certification with the Sustainable Libraries Initiative; and creating new partnerships and programs for our upcoming fifth annual CREW Climate Preparedness Week! Library staff also offset the equivalent of 83,333 pages of paper consumption to date by going receipt-free and replaced the Keurig cups in the staff room with a commercially compostable alternative, among other activities.
During last year's Climate Prep Week, the Green Team planted a pollinator garden in the backyard at Fowler. Choosing the native plants, preparing the site, and decorating bricks to line the border was a fun community effort and learning experience for all. The garden continues to thrive, thanks to this collaboration with staff, patrons, pollinator committee members, high school students, the Natural Resources Division, the Land Trust, and more.
Get the full story with our pilot "Climate Corner" newsletter here!