Current Exhibitions
Main Library Art Gallery
Metamorphosis: From South Sudan to Massachusetts Shedding Light on Life As Refugees and Immigrants, Then and Now
December 2 - 30, 2018
The South Sudanese population comprises one of the largest groups of refugees to have come to this country without parents. In 2000 and 2001,150 of the 4000 "Lost Boys of Sudan" who came to the United States, resettled in Boston.
"Metamorphosis: From South Sudan to Massachusetts", an exhibition of paintings and photography, sheds light on life as refugees and immigrants, then and now. This exhibit is presented by South Sudanese Enrichment for Families (SSEF), a nonprofit whole-family resource dedicated to working with those who have resettled in Massachusetts.
The paintings were created in the Kakuma refugee camp in Kenya as the boys made sense of their loss and trauma. The photographs are from SSEF Board Member, Ellen Morgan, who traveled to South Sudan to photograph the people and their country.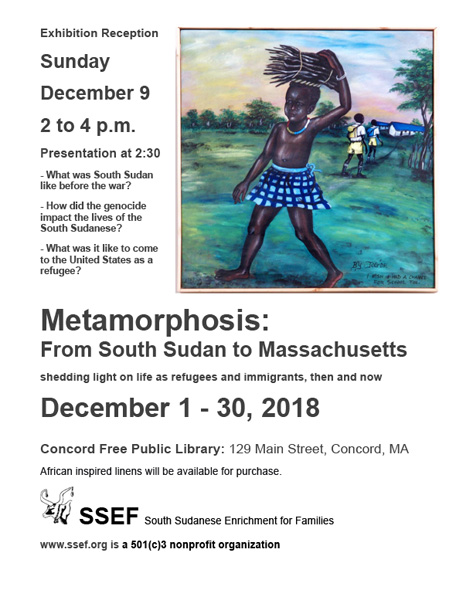 *********************************************************************************************************
Special Collections Display Cases
Illustrating Little Women: Frank Thayer Merrill and the 1880 Edition
When Roberts Brothers decided to release a reconfigured edition of Little Women in 1880, they combined what had previously been two volumes into one, gave it a beautiful dark green cover with gilt accents and page edges, and chose Boston artist Frank Thayer Merrill to provide the illustrations. Merrill created two hundred meticulously rendered pen and ink drawings that charmingly bring to life the moments and moods created through the words of Louisa May Alcott. To honor the sesquicentennial of the publication of Little Women, the Concord Free Public Library presents a small exhibition displaying a selection of the sixty-six Frank Thayer Merrill illustrations in the library's collection. The exhibit is in the Special Collections cases (Main Library/Lower Level), and is viewable during library hours through the end of the year.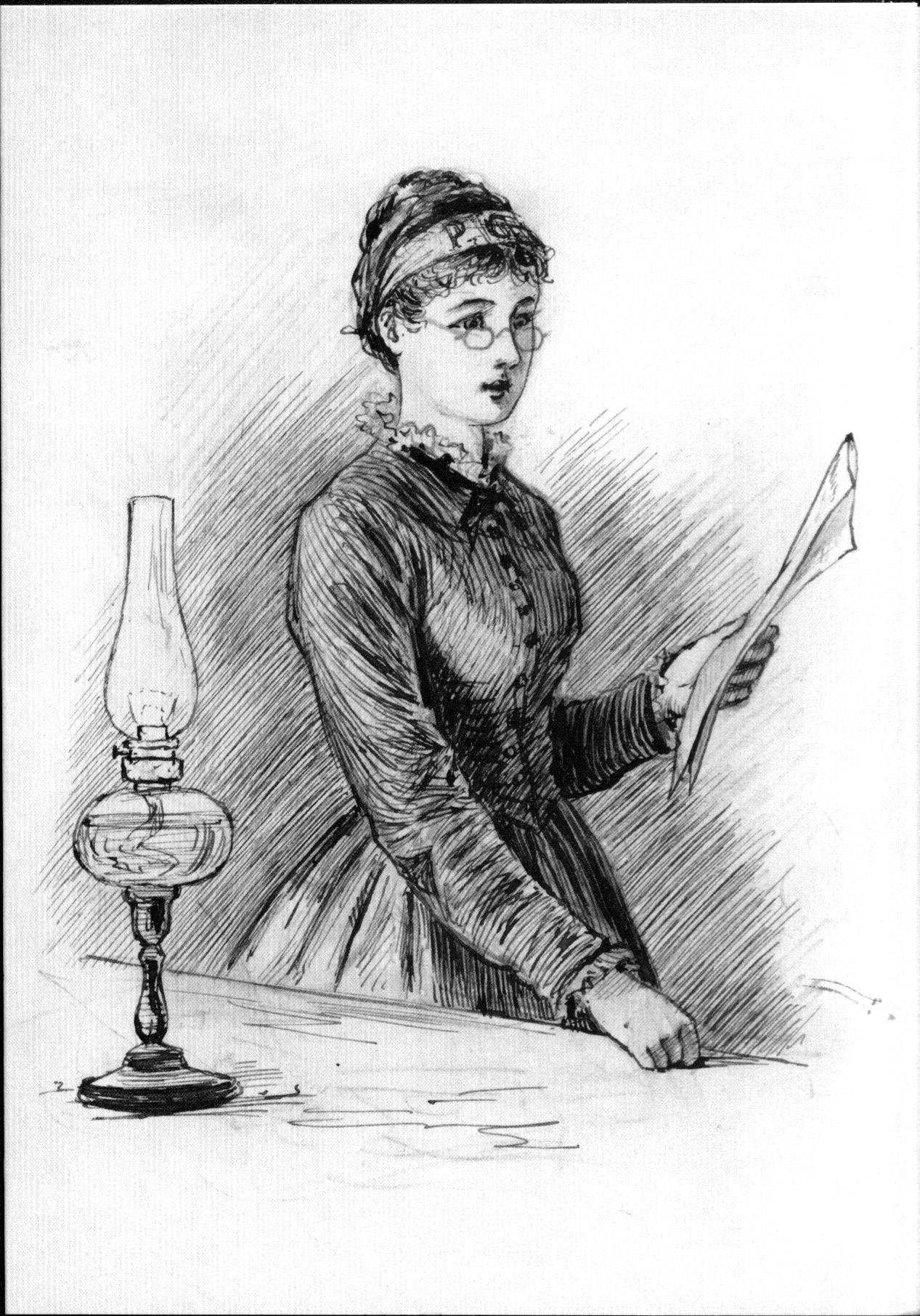 ********************************************************************************************************
In the Main Street Entrance Foyer Exhibit Case
A new exhibit in the front vestibule display case, entitled "Taking Care of Our 19th Century Periodicals," highlights the special attention we give older magazines in our Basement Collection. Using Godey's Lady's Book as an example, you can learn how a damaged volume is preserved, with details on paper conservation.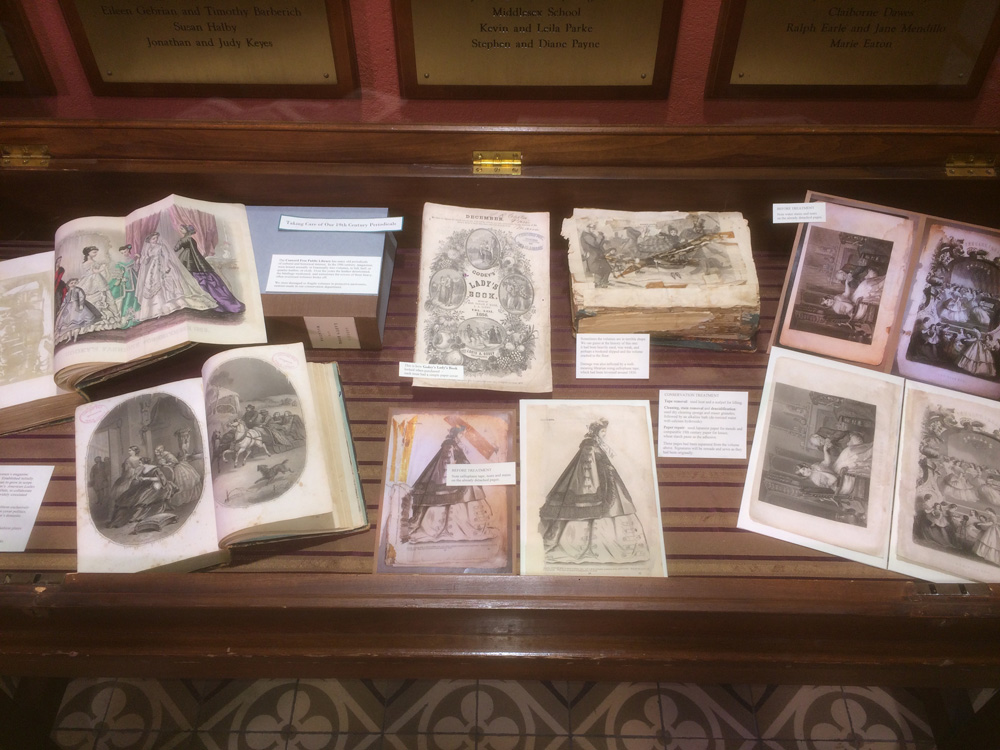 *********************************************************************************************************
Fowler Branch Meeting Room Exhibit
To be announced
*********************************************************************************************************
Fowler Branch Display Case
A History of the Damon Mill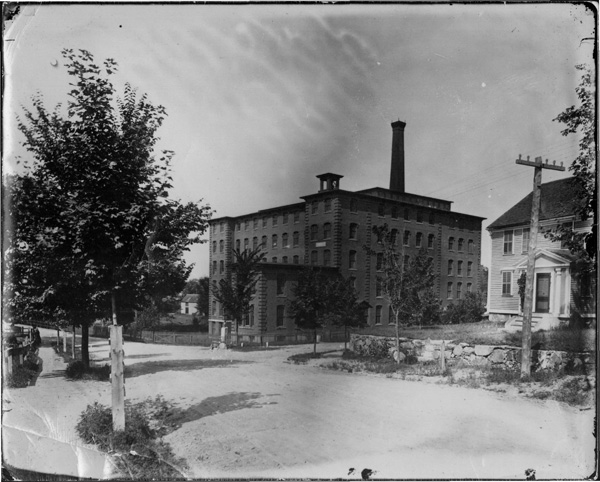 *********************************************************************************************************