Exhibits
Art Gallery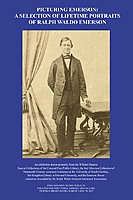 Picturing Emerson: A Selection of Lifetime Portraits of Ralph Waldo Emerson
In her 2006 article in Nineteenth-Century Prose, "The Tenant is More Than the House": Selected Emerson Portraits in the Concord Free Public Library, our Special Collections' Curator Leslie Perrin Wilson wrote: Although the basic work of identifying and describing images begs to be done, Emerson iconography is about a good deal more than creator, date, medium, and circumstances of portrait. Ten years later, that work has been done. The result is a forthcoming book, Picturing Emerson: An Iconography (Harvard, summer 2017), co-written by Wilson and Joel Myerson, and an accompanying exhibit, Picturing Emerson: A Selection of Lifetime Portraits of Ralph Waldo Emerson, to be on display at the Main Library's Art Gallery from March 7 to May 30, 2017. The gala opening will be held on Friday, March 24, 2017 from 6:30 to 8:30 p.m. in the Main Library Rotunda. [Read More About the Exhibit and Accompanying Events]
Gallery Tours with Leslie P. Wilson:
Saturday, April 29, 10:00 a.m. followed by a talk on portraiture with Meghan Murray at 11:00 a.m.
Wednesday, May 17, 7:00 p.m.
COMING SOON: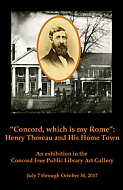 "Concord, which is my Rome": Henry Thoreau and His Home Town Exhibition [View Thoreau Bicentennial Offerings]
July 7 - October 30, 2017
***********************************************************************
Fowler Branch Meeting Room Exhibit
Wildness & Wonder
"It is in vain to think of a wildness distant from ourselves. There is none such." Henry David Thoreau, Journal, 3 September 1851 (walden.org)
Housed in the Concord Free Public Library's Fowler Branch, this exhibit mirrors 16th-century Curiosity Cabinets, where a rainbow assortment of specimens were displayed in rooms for personal enjoyment and wonder. In honor of Thoreau's 2017 bicentennial and love of nature, the show will be included in Concord's celebration of this acclaimed naturalist, and in the Library's "Concord Reads" program centered around Thoreau's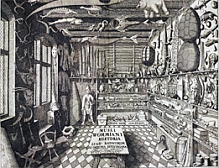 piece Walking.
Community members, naturalists and artists, please submit 5-10 images of natural objects, framed photographs, or artworks with your name, object dimensions and material description by March 26, 2017 to acalltonature@gmail.com. Include a description of how the piece embodies the idea of "wildness", and its point of origin (if a natural object). Please note shelves restrict dimensions to a height of 22" and depth of 8".
Selected pieces will be displayed from April 7-July 15, 2017. Acceptance notifcation: March 29. Drop off: Friday Apil 7 & Saturday April 8. Reception Monday April 10. Curator: Jenn Houle - www.jennhoule.com
This program is supported in part by a grant from the Concord Local Cultural Council, a local agency which is supported by the Massachusetts Cultural Council, a state agency.
Fowler Branch Display Case
The Library Special Collections Department showcases the historical materials in Fowler Display case.
Art Jury
Check back here for the next Art Jury announcement.
Sign up for Library eNewsletter