Summer Reading Program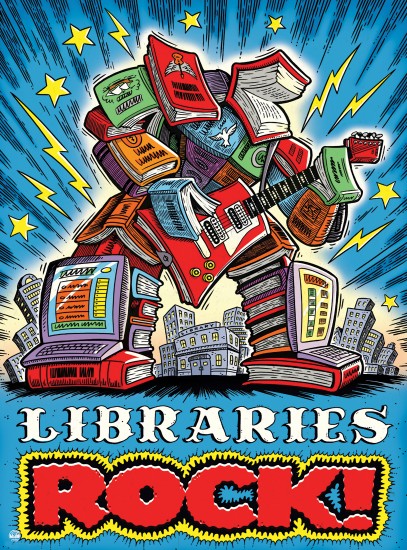 Summer Reading Club for 2018 is in full swing!
June 1st until August 24th
Get ready to read and win prizes!

This program encourages families to read together (or alone) all summer long! The Concord Free Public Library will be offering free programs for Pre-schoolers, Kids, and Teens.
See the Event Calendar here for everything happening during this fun program.
Click here for a brochure (PDF) to download, of all the events happening this summer!
Summer Reading 2018 - Libraries Rock
We had a great kickoff of the Summer Reading Club on Wed. June 6th from 3 - 5 pm.
Over 80 kids came and played in the GIANT Candyland Game on the Lawn and some came inside and watched Willy Wonka and the Chocolate Factory movie.
Thanks to all who came and we hope you enjoyed the fun times and signed up for the Summer Reading Club!
More programs to come in August...see here.
Details:
Q: When can I sign up?
A: Right now! Here's the link to Sign Up.
Q: How may I win a BIG PRIZE that I saw in the library?
A: Read 10 hours or more and you will be entered into a Raffle to win a BIG PRIZE.
Q: How do I log what I read?
A: Go to www.readsinma.org and click on the "C" and search for Concord Library and Login with your username and password.
Q. Help, I've never logged in before, what do I do?
A: Click the link "Join here" link at the top to sign up.
Still need help? Please call us in the Children's Department at 978-318-3358 or email summer_reading@concordlibrary.org and we'll be happy to help you.