October is National Adopt a Dog Month!
"Fall" in love with your very own adopted reading buddy as the season changes - join us for Adopt a Reading Pal!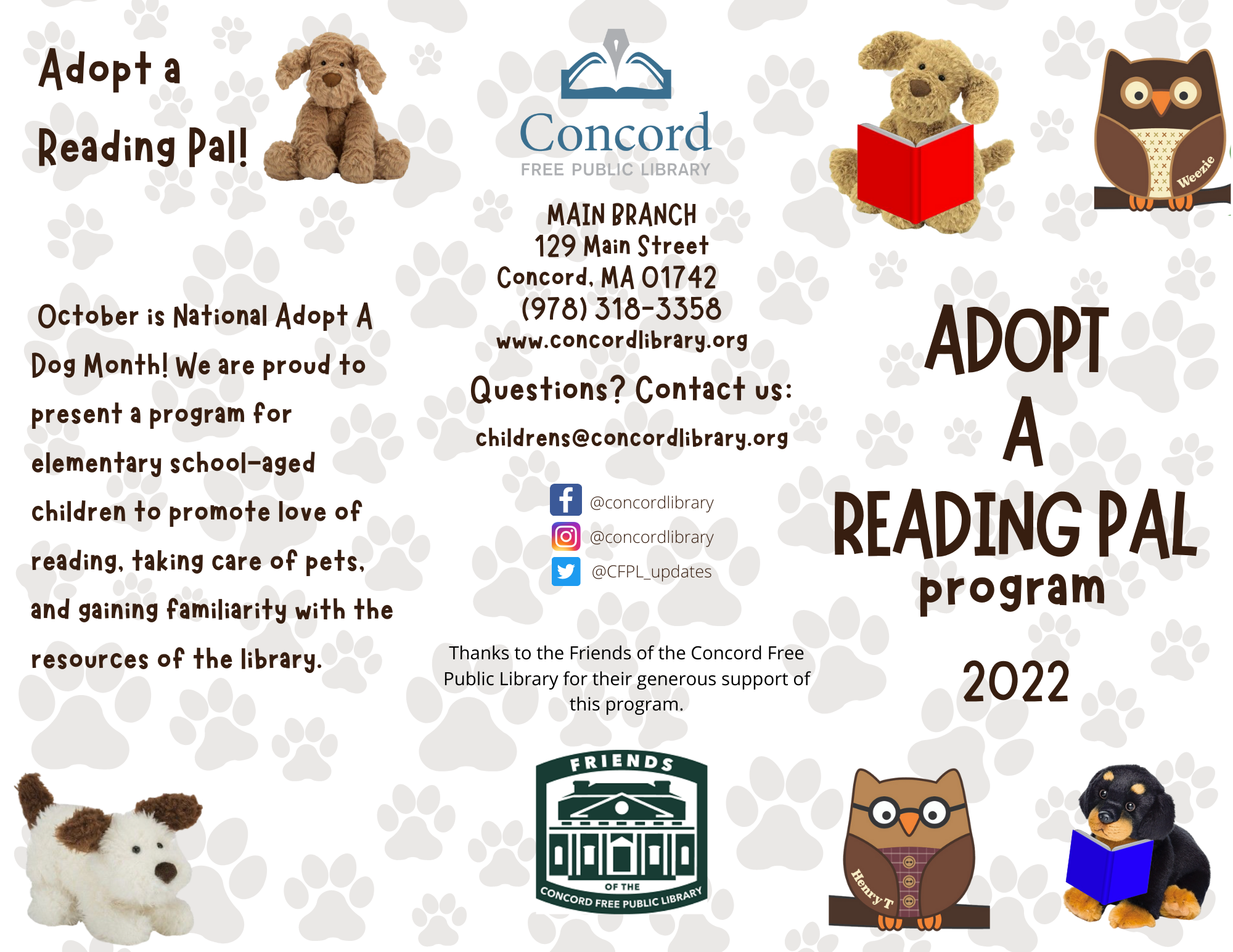 The program is six weeks of care for your very own furry stuffed puppy and reading! The program is design for elementary school-aged children.
You do not need to participate for all six weeks, you can join us for one, two, or more weeks based on what works for you. Learn more about the program from the brouchre below, or call the Children's Library at 978-318-3358 or emailing childrens@concordlibrary.org.