Meet Your Librarians
Karen Ahearn, Head of Children's Department
Karen has been working as the Head of the Children's Department since September 1975. Karen enjoys helping patrons of all ages. Her favorite parts of her job are ordering books, planning programs, taking part in Library activities, talking with the children about the books they have read and chronicling the present life of the Library with photography. Her favorite books are The Prydain Chronicles by Lloyd Alexander, The Penderwicks series by Jeanne Birdsall, The Tripods series by John Christopher, The True Confessions of Charlotte Doyle by Avi and any historical fiction title by Christopher Paul Curtis. Outside of work, she enjoys listening to music, gardening, reading and nature activities.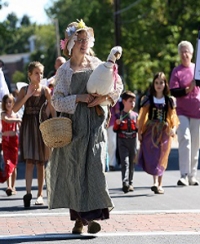 Fayth Chamberland, Staff Librarian
Fayth has been working at the Library since 1987. She began her professional career as a preschool teacher. It was on a preschool visit to her local library that gave her the idea to look at becoming a children's librarian. She leads many programs in the Children's and Teen Rooms such as Small Wonders, Storytime, 3rd Graders BookEaters group, and the 4th-5th Grade BookMarkers group . Over the years she has written 6 grants to fund a variety of innovative programs including Full STEAM Ahead (Science, Technology, Engineering, Art, and Math) for preschoolers in 2015 followed by a Mind in the Making grant to create play spaces for babies and toddlers. Fayth loves to create a fun environment to welcome the children and teens to the library by decorating the spaces with lots of flashing lights and swirling objects. Her all time favorite book, Where the Wild Things Are by Maurice Sendak, is the inspiration for creating a children's room packed with wonder and excitement:"And now," cried Max, "let the wild rumpus start!"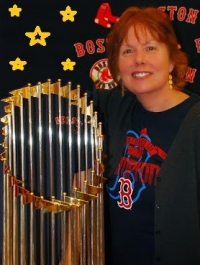 Kim Tolson, Branch Librarian, Fowler
Kim earned her Masters of Library Science from Simmons College in 2011 and worked as both a Teen Librarian and a Children's Librarian before coming to Concord. Kim joined CFPL in December 2016 and is excited to get to know all of you and to expand the Children's programs at the Fowler Branch! Her favorite part of her job is the opportunity to see kids excited about books and learning. A few of her favorite Children's books are The Miraculous Journey of Edward Tulane by Kate DiCamillo, Rosie Revere, Engineer by Andrea Beaty, and Philip Pullman's His Dark Materials Trilogy.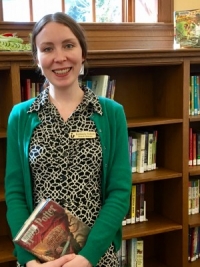 Fiona Stevenson, Library Assistant
Fiona Stevenson's lifelong passion for children's literature began at the age of three, when her father taught her to read in the hope it would keep her quiet. After many years volunteering at CFPL, Fiona is very familiar with children's and teens' likes and dislikes in the Library. She conjures Pop Up Story Times and book displays, leads various book groups and programs for children and young adults, coordinates the Teen Advisory Board, liaises with Concord and Carlisle Public Schools, and most of all enjoys engaging with patrons and their caregivers about books so that she can find exactly the right ones to share. Her favorite books are too hard to choose, but Half Magic by Edward Eager, The Tiger Who Came To Tea by Judith Kerr, Cue For Treason by Geoffrey Trease, and anything by Jane Austen would certainly make the list.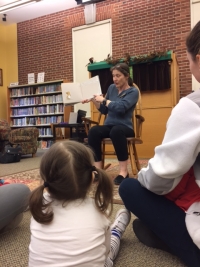 Emma Patterson Ware, Library Assistant
Emma joined CFPL as a Library Page in August 2015 and has started her career as a volunteer at the Merriam School Library in Acton. Some of her favorite children's and YA books to recommend are Fire by Kristin Cashore, Olivia and the Fairy Princesses by Ian Falconer and The Misadventures of the Family Fletcher by Dana Alison Levy. In addition to reading, she enjoys music, movies and food.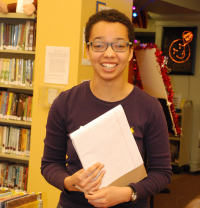 Cynthia DiRenzo, Library Assistant
We wear many different hats in the library. On Thursday nights Cynthia works in the Childrens room. Some nights she recovers books whose covers have been torn or have just been taken out so many times that they need a little freshening up. She likes the nights when she gets to do special projects for the Children's Room. We all work hard so that when you come to the library you will have a nice time and hopefully check out some special books.