Meet Your Children's Services Staff
Royce McGrath, Supervisor of Children's Services
Hi Friends! Here are some fun facts about me: I love to do storytimes because I get to rediscover all my favorite books through the eyes and smiles of the kids listening. I started my first library job at age 13, as a Library Page for the Jones Public Library in Amherst MA. The most unusual pet that I ever had was a giant african millipede, named Zuri. My favorite books to read are coming-of-age stories. I especially love stories with quirky characters. If I had to pick my very favorite author, it might be Kate DiCamillo, although I might change my mind if you ask me next week because it's really hard to pick a favorite. Bob Graham and Mary Azarian are two of my favorite illustrators.
When I'm not at the library, I spend lots of time in the woods looking for birds nests and insects and pretty flowers. And you can usually find my bulldog, Harry right next to me with a giant stick in his mouth.
Next time you stop by, ask me about an unusual visitor that once came along with me to the library!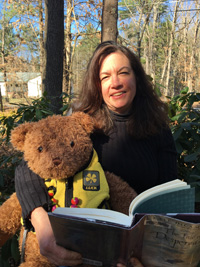 Cynthia DiRenzo, Library Assistant
We wear many different hats in the library. On Thursday nights Cynthia works in the Childrens room. Some nights she recovers books whose covers have been torn or have just been taken out so many times that they need a little freshening up. She likes the nights when she gets to do special projects for the Children's Room. We all work hard so that when you come to the library you will have a nice time and hopefully check out some special books.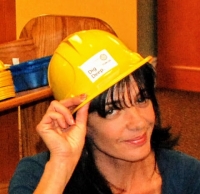 Fiona Stevenson, Library Assistant
Fiona Stevenson's lifelong passion for children's literature began at the age of three, when her father taught her to read in the hope it would keep her quiet. After many years volunteering at CFPL, Fiona is very familiar with children's and teens' likes and dislikes in the Library. She conjures Pop Up Story Times and book displays, leads various book groups and programs for children and young adults, liaises with Concord and Carlisle Public Schools, and most of all enjoys engaging with patrons and their caregivers about books so that she can find exactly the right ones to share. Her favorite books are too hard to choose, but Half Magic by Edward Eager, The Tiger Who Came To Tea by Judith Kerr, Cue For Treason by Geoffrey Trease, and anything by Jane Austen would certainly make the list.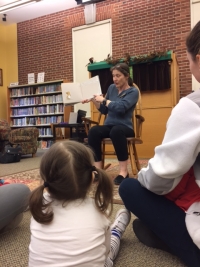 Emily Aldous, Library Page
Emily Aldous discovered her love for reading at five-years-old while living in France; her mom faced the unfortunate task of teaching a five-year-old how to read in both French and English to keep up with the native French speakers at her school. Since then, it's been impossible to tear Emily away from her books. Emily is usually found sitting in her reading chair near the window reading books and sipping tea in the "library" she made in her room. She's been shelving books, helping choose new book displays, and running crafts in the Children's Department since summer 2017. Emily's favorite part about working at the CFPL is not only getting to combine her love for reading and helping others in one job but also getting to practice her French and Spanish skills with patrons. Her favorite Children's books include The Tiger Who Came To Tea by Judith Kerr, Don't Let the Pigeon Drive the Bus by Mo Willems, and Matilda by Roald Dahl.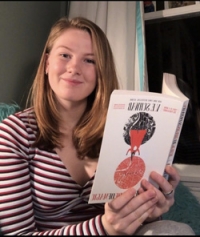 Cary Stough , Library Assistant
Howdy! I'm Cary Stough. Even when I'm not "on the job," I spend a lot of time in libraries: reading, researching, soul-searching. I LOVE them. And how could I not? After all, I'm the product of dedicated school librarians and a rural book-mobile in Missouri (that's where I grew up). I'm so fortunate to be able to share my many talents with the young people of Concord: 3D Design, poetry and other writing activities, illustrating, and most importantly, my obsessive love of reading! Whether it's building prototypes for our library's building expansion, discovering the world of STEM with the Concord Recreation Afterschool group, or sharpening our imaginative skills during the bi-weekly Weekend Writing Studio--when I'm around, there's always something new to try.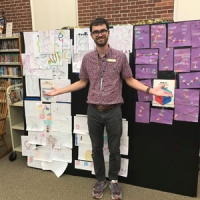 Lauren McClure, Library Page
Hello! I'm Lauren and I truly enjoy working at the Concord Free Public Library. It is a pleasure to help kids find the book that they've been hoping to find. Creating colorful displays to brighten the Children's Room is one of my favorite tasks. I've been an avid reader all my life. Growing up my mother would often tell me to stop reading and go outside to get some fresh air. I would go out of doors, but would bring a book along with me. I still enjoy being outside and getting lost in a good story. In addition to reading, I enjoy cooking- constantly trying new recipes. My family will tell you that sometimes my experiments are great and others need some work. I live in West Concord. You can often see me trying to locate our very boisterous goldendoodle, Hobbes, who likes to make unannounced visits at our neighbors' houses.