General Information and Eligibility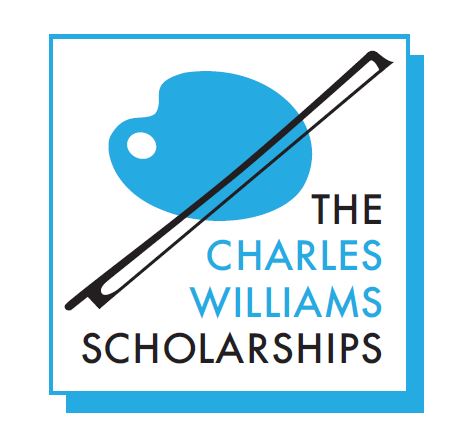 The Charles Williams Scholarships for Excellence in Music and Visual Arts are awarded by the Trustees of The Concord Free Public Library Corporation. Each year, The Williams Committee will select one Williams Scholar for Excellence in Music, and one Williams Scholar for Excellence in the Visual Arts. The amount of each scholarship for Music and for Visual Arts will range from $3,000 to $5,000. In addition, one or more students may receive Honorable Mention designation. Students receiving an Honorable Mention designation will receive a scholarship award in an amount to be determined by the Trustees with input from The Scholarship Committee.
Williams Scholars and Honorable Mention winners are selected in the sole discretion of the Trustees in consultation with The Williams Committee, a committee of specialists in music and the visual arts who have been appointed by the Trustees to direct the selection process and to advise with regard to the management of the scholarship program. All Scholarship awards are non-renewable and will be paid directly by the Concord Free Public Library Corporation to the educational institution where the selected student will matriculate.
The Williams Scholarships are open to High School Seniors who have been residents of Concord, Massachusetts for two (2) years prior to the date of their application. Students who reside in Concord as boarding students at local independent schools but whose family maintains a principal residence outside of Concord, Massachusetts, are not eligible to apply for Williams Scholarships. Additional submission requirements for each Scholarship are described in each application form. Family members of current Library Corporation Trustees are not eligible to apply for Williams Scholarships.
The deadline for scholarship applications is May 10, 2019. Online submissions must be received by May 10, 2019, and materials submitted by mail (if any) must be postmarked by May 10, 2019. Winners will be notified via email no later than Friday, May 24th unless otherwise specified by The Williams Committee. A reception celebrating current and former Williams Scholars will take place under the Rotunda at The Concord Free Public Library on Sunday, June 2nd, at 5:30 pm. The reception is open to the public and all those interested are warmly invited to attend.
Please direct any questions regarding the Scholarships, including questions about eligibility, to the Corporation's Director of Development, Marcy Bouley Eckel, at meckel@cfplcorp.org.