The Friends of the Library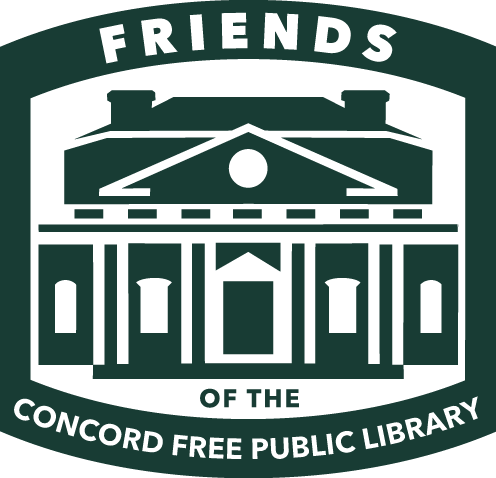 Now in its 50th year, the Friends of the Concord Free Public Library is a nonprofit, charitable 501(c)(3) organization that supports the library and promotes its vital role in our community. Chartered by the Commonwealth of Massachusetts in 1970, the Friends has a board of 12 volunteers, elected annually by the members. With about 750 member families, the Friends help the library by organizing programs listed below, volunteering at events, book signings, semi-annual book sales, as well as funding educational activities for the library staff and museum passes for patrons. Please review our volunteer opportunities and contact us if you are interested in volunteering for any of these events.
Benefits of membership include early notification to many of the programs supported by the Friends, including author & poetry readings, musical performances, museum passes, film series, summer concerts and more.
To join the all-volunteer Friends, please download and return our membership form, below.
Our gifts and programs are funded through memberships, sales of donated books, and sales of Historic Concord, a book published by the Friends.
Current Friends Officers:
Aiyana Currie, President
Matt Boger, Vice President
Stephan & Faith Bader, Co-Treasurers
Janet Kaminstein, Booksales
Richard Fahlander, Membership
Betsy Levinson, Publicity
E. Glenn Mitchell, Poetry Series
Erin Piro, Clerk​
Anne Irza-Leggat, member at-large
Nancy Lyons, member at-large

Connect with us!
Program Offerings