The Friends of the Library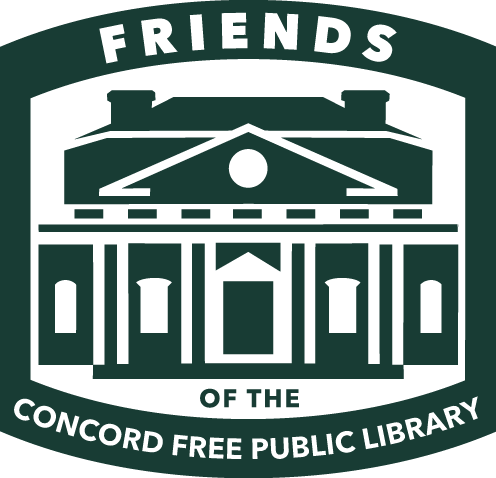 Now in its 51st year, the Friends of the Concord Free Public Library is a nonprofit, charitable organization that supports the library's vital role in our community. The Friends enable the library to offer a variety of enhanced services and creative programs for all ages.
More than 500 family members make annual contributions and donate countless volunteer hours. Membership elects members to our Board to set priorities and coordinate programming.
We raise funds through memberships and our renowned book sales. Members receive news highlighting library happenings, special program announcements, and invitations to member events.
To join the all-volunteer Friends, please either download and return our membership form, below. Or become a member online.
We also invite you to volunteer at Friends events, like our annual Book Sale that is back after a two-year hiatus, and share your ideas for community programming. Sign-up here to volunteer on June 11, 2022!
Please be in touch.
More information about programs and services offered by the Friends can be found below.
Current Friends Officers:
Aiyana Currie, President
Matt Boger, Vice President
Stephan & Faith Bader, Co-Treasurers
Janet Kaminstein, Booksales
Richard Fahlander, Membership
Betsy Levinson, Publicity
E. Glenn Mitchell, Poetry Series
Erin Piro, Clerk ​
Anne Irza-Leggat, member at-large
Nancy Lyons, member at-large Hayley Maybury, member at-large Rebecca Lemaitre, member at-large

Connect with us!
Program Offerings