Williams Scholars - Their Artworks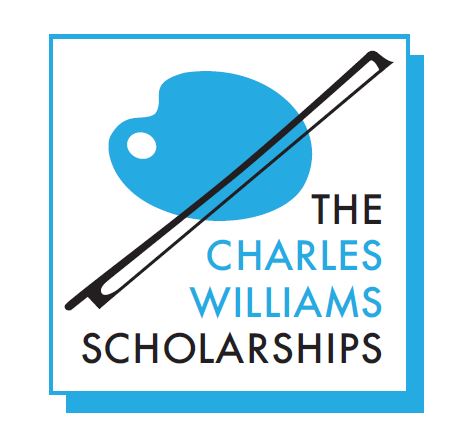 A Message to the Concord Community from
Cristina Coletta Blau
Trustee & Chair, The Charles Williams Scholarships Selection Committee
May 1, 2020
Dear Friends:
The very best part of my role as a Trustee of The Concord Free Public Library Corporation is my job as Chair of The Charles Williams Scholarship Selection Committee. Working with my fellow Committee members, Kate James, Wendy Putnam, and Jack Megan, I am proud to carry out the mission entrusted to the Library Corporation more than a century ago by Library benefactor Charles Williams to provide financial support for college-bound high school students who have demonstrated excellence in music and the visual arts. Music and the arts are no less than our common humanity, and sometimes, they are a great deal more. For many years, it has been the privilege of The Library Corporation to play a small part in the education of young people from our Town who have gone out into the world to cultivate lives filled with music and with art.
As I write this note, our world, our nation, our state, and our own small community are in the throes of a terrible struggle against an awful disease. We have never needed the balm provided by music and the arts more than we do at this moment. Over the last several weeks, musicians and artists of great renown have flooded the airwaves and the internet with their creations. They have provided an embarrassment of riches for the viewer and the listener. As members of The Williams Committee, we would like to share some of the "Williams magic" with our own Concord community. I would like to express my thanks to Library Director, Kerry Cronin and Technical Services Director, Caroline Nie, for their support of The Williams program in its entirety, and for showcasing artwork from our Williams Scholars on the Library's website.
Please enjoy a slideshow of artworks created by Williams Scholar Elanna Honan. Please note that the artworks are presented here with permission of the artist. Elanna is about to complete her fourth year of study in a combined program at Boston University where she will receive a BFA in painting and an MFA in art education. Of special note are her lovely images of the city of Venice, Italy, which was laid especially low by the scourge of Covid-19. Venice, "La Serenissima," will rise again.
Sincerely yours,
Cristina Coletta Blau
Trustee & Chair, The Charles Williams Scholarships Selection Committee